The London Stock Exchange's decision to buy the MillenniumIT trading platform and the software company that developed it gives the exchange control of its own destiny, says CIO David Lester.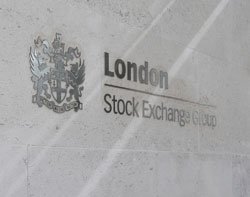 As revealed exclusively by Computer Weekly this month, the London Stock Exchange chose to buy Sri Lankan IT firm MillenniumIT in an £18m deal, to replace its home-grown Tradelect platform.
By choosing to buy a supplier from outside Europe the London Stock Exchange is able to take control of the platform's development and avoids sharing a system used by a competitor.
Lester says the company wants to be a top-five global exchange by market capitalisation. And in the highly competitive trading sector, technology is probably the most important competitive differentiator between exchanges.
The stock exchange's current platform, Tradelect, relies on suppliers such as Microsoft because of the .net technology it was built on, and Accenture for some development, giving the London Stock Exchange less control of the platform's development.
"It is essential that we control our software development strategy, therefore we must own it," says Lester. "We cannot move forward with a model of relying on suppliers because we need to invest in research and development."
The stock exchange announced in June that it was replacing Tradelect because it was no longer competitive.
New competitors
New competitors, such as Chi-X and Turquoise, and other multilateral trading facilities (MTFs) emerged following the liberalisation of the trading sector. Together with existing competitors, they increased the performance and speed of their trading systems, putting the London Stock Exchange under pressure.
Trading speed is increasingly important to process high volumes of automated computerised trading, known as algorithmic trading. MillenniumIT is significantly faster than Tradelect. The supplier says its trading platform can complete a trade in 130 microseconds and expects this to fall to 40 microseconds over time, compared with Tradelect's 3.7 milliseconds per trade.
MillenniumIT also brings its own surveillance, smart order routing and information dissemination systems to the London Stock Exchange, which will also acquire the services of 300 software developers in Sri Lanka.
Good value
Yann L'Huillier, CTO at MTF Turquoise, says picking up MillenniumIT for £18m "represents a coup" for the London Stock Exchange. The deal looks good value considering Tradelect cost £40m and took four years to complete.
"It will get a company with recurring revenues in Sri Lanka and it will own the trading technology," he says. "I am shocked at the low price."
The challenge for a company the size of the London Stock Exchange will be to integrate MillenniumIT into its operations. It aims to complete the integration work by the end of 2010.
But the stock exchange will have to be more nimble than in the past and start thinking like the smaller MTFs if it is to meet this deadline, says one City insider. The MTFs are agile enough to quickly put together highly competitive technology infrastructures. "Decisions take longer in a big firm but it needs to act fast to integrate the new system," he says.
Faster development
But Lester says the London Stock Exchange, as a large trading organisation, does not want to become like MTFs, which operate on a small scale with a handful software developers.
"We want to be a bit different," he says, "We do want to develop software faster, and the software we have acquired is lighter and quicker to implement."
PJ Di Giammarino, CEO at financial services think-tank JWG-IT, believes it will be a massive challenge to integrate the new system.
"It will be a big project to transfer everything to the new system. The challenge is getting from a working platform to a better working platform without breaking it in the process," he says.
The London Stock Exchange, like any company in the trading sector, recognises that it is only as good as its technology. Its decision to buy an IT company is logical and the price appears reasonable. But the dismantling of Tradelect will be painful.
Email Alerts
Register now to receive ComputerWeekly.com IT-related news, guides and more, delivered to your inbox.
By submitting you agree to receive email from TechTarget and its partners. If you reside outside of the United States, you consent to having your personal data transferred to and processed in the United States.
Privacy