Storage Decisions: data storage product news
Suppliers at Storage Decisions are launching new Nas systems and data storage technologies such as heterogeneous snapshots and HBA-based authentication. Find out who's unveiling what in New York.
This Article Covers
RELATED TOPICS
New network attached storage systems, advanced file virtualization and data classification offerings, and expanded partnerships highlight the product rollouts at the Storage Decisions conference in New York.

Here's a guide to who's announcing what:

OnStor beefs up Pantera clusters
OnStor launched the Pantera 5000 NAS system, which will support more than twice as many drives as its predecessor, the Pantera 2000. With 750 GB drives (also newly supported in the Pantera 5000), Pantera now scales up to 672 TB across 8 nodes with 112 drives per node. The Pantera 2000 supports a maximum of 48 drives per node and scales to 250 TB in an 8-node cluster. OnStor plans to support 1 TB drives by the end of the year, making it possible for the 5000 to scale to a petabyte.

Download this free guide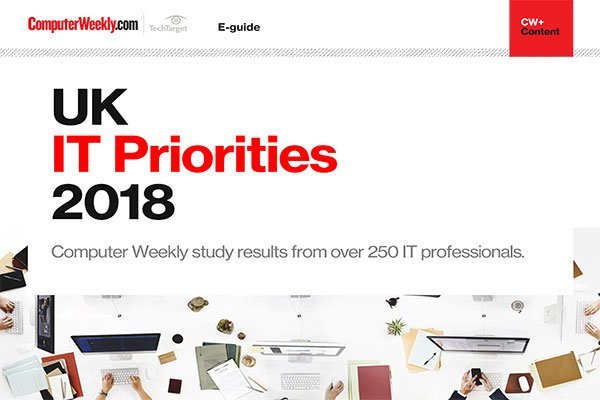 UK IT Priorities 2018 survey results
Download this e-guide to discover the results of our 2018 UK IT Priorities survey, where IT leaders shared with us what they are going to be investing in over the coming 12 months.

By submitting your personal information, you agree that TechTarget and its partners may contact you regarding relevant content, products and special offers.

You also agree that your personal information may be transferred and processed in the United States, and that you have read and agree to the Terms of Use and the Privacy Policy.

SGI announces new NAS line
SGI is combining its XFS high-performance computing (HPC) file system with server hardware to create a new line of pre-packaged NAS devices. The new devices, called the Nexis series, can serve as standalone systems or run in clustered pairs. Configurations include a Nexis 1000 gateway, a Nexis 5000 with SATA disk for nearline and archival storage, and the Nexis 7000 HA for primary storage.

Attune debuts heterogeneous snapshot feature
Attune Systems, the last independent file virtualization vendor after F5's $210 million acquisition of Acopia, is making heterogeneous snapshots generally available in its new FM-6100 appliance.

Attune's heterogeneous snapshot works by stitching together snapshots from separate Windows file servers or NetApp NAS heads into a single logical view. The snapshots can also be mounted to any device, regardless of which devices the data originated from. Attune also offers replication of snapshots between heterogeneous devices with this release.

The FM-6100 costs $29,995 for a standalone configuration in a 5u form and $84,995 in an HA version with a separate disk array for holding metadata.

Abrevity overhauls data classification engine
Data classification startup Abrevity is trying to avoid the fate of recently-defunct competitor Scentric by making its FileData Classifier and FileData Manager more scalable. Abrevity has added a distributed database engine to the products so servers in different sites can correlate data-classification indices. Previously, the FileData products were confined to one server that could not scale above 20 TB, according to Abrevity's vice president of product strategy Eric Madison. Abrevity also added a new Google-like discovery search, policy-based data management and migration tools and a new reporting engine embedded from partner, SoftwareFX.

Emulex demonstrates HBA-based authentication
Emulex announced that its LightPulse 4 Gbps FC HBAs can perform fabric-based security authentication using the Fibre Channel Security Protocol (FC-SP), newly ratified by the T11 standards committee a year ago. FC-SP uses the Diffie Hellman - Challenge Handshake Authentication Protocol (DH-CHAP) to "handshake" between FC switches and HBAs. It's meant to prevent world wide name (WWN) spoofing and keep rogue servers from being attached to the SAN. Emulex will demonstrate the new feature with Cisco on the Storage Decisions show floor.

Pillar adds FalconStor dedupe
Pillar Data Systems becomes the first storage vendor to add FalconStor's single instance repository (SIR) data deduplication feature. Pillar will offer SIR as part of an expanded reseller agreement combining its Axiom array with FalconStor's virtual tape library (VTL).

Two other FalconStor VTL partners, IBM and Sun, are testing the SIR feature. EMC, another FalconStor OEM partner, has its own deduplication from its Avamar acquisition a year ago.

Pillar has certified the Axiom as interoperable with three other data deduplication partners: Data Domain Inc., Diligent Technologies Corp. and Symantec Corp.'s NetBackup PureDisk.

Monosphere supports HDS storage
Monosphere continued incremental updates to its Storage Horizon SRM software, adding support for Hitachi Data Systems' Lightning 9900 V series, Thunder 9500 V Series, and TagmaStore Universal Storage Platform (USP) arrays in version 3.5.

Also, be sure to keep an eye on our Storage Soup blog for rumors and chatter from the show, and if you're at the event, feel free to post your comments on anything interesting you learn.
Read more on Networking hardware