IT shops deal with growth -- and flat budgets
Forrester Research projects flat SMB IT budget growth this year. Since SMBs are growing, this will put pressure on IT organisations.
Joe Dempich's IT budget will be flat in 2007, but his company is growing rapidly.
With that rapid growth comes demands for new investment in technology. Those demands leave Dempich, director of IT at Parts Now LLC, a Middelton, Wis.-based distributor of laser printer parts, with few resources for maintaining and refreshing the technology he already has in place.

Download this free guide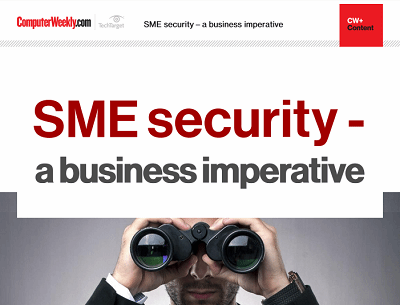 The secret to winning - SMEs and cyber security
50% of SMEs plan to spend less than £1000 on cyber defenses in the next year and only 42% of SMEs are concerned about ransomware. Anyone see a problem? Computer Weekly outlines some solutions to this growing naive trend.
By submitting your personal information, you agree that TechTarget and its partners may contact you regarding relevant content, products and special offers.
You also agree that your personal information may be transferred and processed in the United States, and that you have read and agree to the Terms of Use and the Privacy Policy.
"Having a flat IT budget means I can't hire new people to take on the added responsibility of growth," said Dempich, who has six people in an IT organization serving a $100 million company. "And as we're growing, a lot of money ends up going to branch offices or growth areas instead of our centralized IT organization. This makes renewing old servers or upgrading or maintaining existing equipment -- a lot of that falls by the wayside."
Having a flat IT budget means I can't hire new people to take on the added responsibility of growth.
Joe Dempich
Director of ITParts Now
Michael Speyer, senior analyst at Forrester Research Inc. in Cambridge, Mass., says SMBs will increase their IT spending by just 2% this year.

"In 2006 we had a strong report of growth, more in the 8% region," Speyer said. "Companies are saying, 'We are happy with our growth rate and we'd like to moderate it a bit.' Two percent is not that strong, but if you consider how much they grew last year. … The good news is they're not cutting back their budgets."

Speyer said security and disaster recovery (DR) will top IT spending priorities for SMBs this year. Forty-four percent of companies listed DR spending as a top priority and 39% chose security

Servers and storage will top SMBs' hardware spending, with 33% saying they will increase server spending and 32% increasing storage spending.

But SMBs are also more optimistic about business in general in 2007. Optimism translates into business growth. And with business growth follows new demands on IT.

For a new SMB spending report issued this week, Speyer surveyed 1,021 North American SMBs. Those companies said their IT budgets will be relatively flat despite a burst of business optimism for 2007. His research shows that 62% of SMBs have a positive business outlook for the year. This represents bullish optimism when compared with 2006, when only 46% of SMBs had a positive outlook on business performance.

Speyer said investment in new initiatives will also be flat this year, at 26% of IT budgets.

Dempich pointed out that his company is experiencing rapid growth, which is translating into 60% to 70% of his 2007 budget going toward new initiatives. This makes it hard for him to maintain his existing technology.

@32022 For instance, he said he plans to buy a new enterprise-class logistics system this year. As he moves toward a more centralized IT organization, he is also looking to adjust his license agreements with Microsoft, moving from open licenses to enterprise licenses. He would also like to refresh about one-third or one-half of his servers. But he's not sure that will be possible.

"We have servers that are five years old," Dempich said. "I want to replace them, but I might not have the opportunity to replace them this year. I want to replace a third of my PCs, and most likely I won't replace them either because of these initiatives."

Dempich said as his growing company opens a new site, such as a warehouse, it budgets for new IT infrastructure. But that budgeting isn't always on target. Sometimes more technology is needed than first thought.

"When they don't account for everything -- when I need to add new things -- that reduces my other budgets," Dempich said. "If we do open up a warehouse and we only accounted for 10 new PCs and it turned out that it needs 15 PCs, then those extra five PCs come out of my budget. That's five fewer PCs I can replace in the company. And if that warehouse needs a new server, that's one less server I can replace."

Let us know what you think about the story; email: Shamus McGillicuddy, News Writer
Read more on IT for small and medium-sized enterprises (SME)