BT accused of obfuscation over infrastructure prices
BT has been accused of clouding the issues in its reaction to an ISPs' letter to communications minister Ed Vaizey threatening to boycott pilot rural broadband projects over BT's prices for third-party access to its physical infrastructure.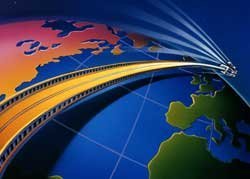 This Article Covers
RELATED TOPICS
BT has been accused of clouding the issues in its reaction to an ISPs' letter to communications minister Ed Vaizey threatening to boycott pilot rural broadband projects over BT's prices for third-party access to its physical infrastructure.

Download this free guide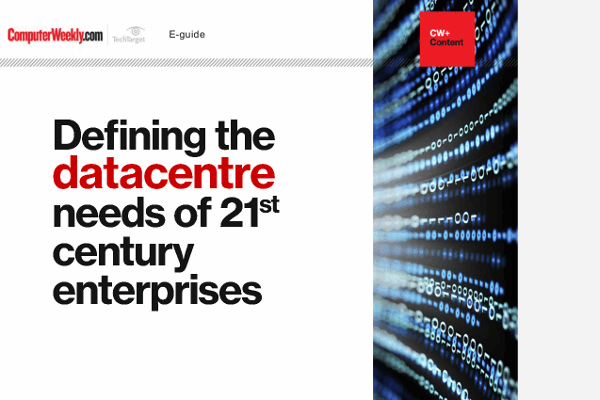 Defining the datacentre needs of 21st century enterprises
A collection of our most popular articles on datacentre management, including: Cloud vs. Colocation: Why both make sense for the enterprise right now; AWS at 10: How the cloud giant shook up enterprise IT and Life on the edge: The benefits of using micro datacenters
By submitting your email address, you agree to receive emails regarding relevant topic offers from TechTarget and its partners. You can withdraw your consent at any time. Contact TechTarget at 275 Grove Street, Newton, MA.
You also agree that your personal information may be transferred and processed in the United States, and that you have read and agree to the Terms of Use and the Privacy Policy.

On Monday 4 April, five network operators sent letters to Ed Vaizey and BT CEO Ian Livingston stating that BT's physical infrastructure proposals were not cost-based. On Tuesday BT responded, stating that its proposed prices for duct access compared very well with European averages.
Disappointed in BT
A spokesman for Virgin Media said: "It is disappointing BT has chosen to attempt to obfuscate while others are trying to find a solution to the delivery of quality broadband to the 'final third', areas where there is no other infrastructure except BT's government-gifted ducts and, particularly, poles.
"It is particularly revealing that BT has taken the unusual step of charging anything at all during the trial process, let alone prices that are considerably above that required to ensure investment and competition, which is necessary to meet the ambitions of getting next-generation connectivity to those living outside our towns and cities," he said.
The Virgin Media spokesman says the company has already conducted a number of trials using its own poles in Woolhampton, Berkshire, and those of the local electricity firm in Crumlin, South Wales, so it knows what market prices prevail.
The ISPs' letter, signed by executives from Fujitsu, Virgin Media, TalkTalk, Geo and Vtesse, claimed some of BT's physical infrastructure prices were four to five times above what an "efficient market" would charge (see table below).
| | Openreach charge | Efficient/market price |
| --- | --- | --- |
| Joint Box Breakthrough | £ 600 | £ 165 |
| Joint Box/Manhole pull through | £ 522 | £ 190 |
| New Pole | £ 550 | £ 340 |
| New Small Footway Box | £ 825 | £ 240 |
| Blockage Clearance | £ 695 | £ 270 |
| Source Fujitsu Telecommunications | | |
Unfit for commercial use
A separate letter to BT CEO Ian Livingston said BT's physical infrastructure proposals would be a "commercial and policy failure" unless Openreach revises its prices. "Moreover, we are united in the view that the product is unfit to proceed into commercial use," it said.
BT declined to comment further and referred CW to its earlier statement, which said its proposed prices for duct access compare very well with European averages. These are roughly 15% below a basket of European prices. It added its plans for pole access were held up due to delays by others taking part in its trials.
"Once those trials are underway we will be in a far better position to understand the costs involved, so we would encourage these companies to start trialling with us as soon as possible," a spokesman said earlier.
BT had earlier said that by the end of 2011 it would push its copper network speeds "up to" 20Mbps by enabling relevant exchanges. This was in addition to 1,017 live fibre Ethernet nodes and 90 more planned by year end.
Cost concerns
Guy Jarvis, CEO of NextGenUs, which specialises in fibre/wireless community broadband, told Computer Weekly that the BDUK's advice to potential financiers was to budget £60 per home for the pilots.
"This is hardly worth the time thinking about when the costs of fibre to the premises/home (FTTP/H) are more than £1,000 per home. Even for wireless-rich deployments, the amount on offer is not going to make a material difference really," Jarvis said.
He said that dividing the BDUK's initial £530m by £60 gives roughly 8.8 million homes. This is the "final third" of home whose high-speed broadband access needs will not be met by "market forces".
"This suggests that the government's real intention is to give BT £60 per home as a sweetener to roll out fibre to the cabinet with copper to the home," he said.
Malcolm Corbett, director of rural network lobby group Inca, said its members and industry players had "serious concerns" about the costs of accessing BT's infrastructure.
"Reducing the costs of deployment is one of the keys to making the investment case work better," he said in a blog post. "Where there is existing infrastructure it can help reduce costs, but inevitably, much of this infrastructure is in the hands of BT."
Corbett said Inca supported the statements made in the letters to Vaizey and Livingston. "We need to get this right to help create a genuinely competitive market and ensure we maximise the impact of public investment in next-generation services," he said.
---
Read more on Networking hardware