Council IT staff likely to work for outsourcers
IT staff in the public sector could increasingly become employees of outsourcing companies rather than local councils, says a report from Socitm.
IT staff in the public sector could increasingly become employees of outsourcing companies rather than of local councils, says a report from public sector user group Socitm.

Download this free guide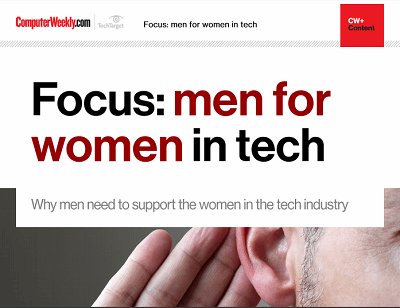 Men for women in tech
This guide showcases some of the men who are helping women to progress in the technology industry and the methods they are using to do so.
In the next five years, IT technical skills will reside outside local authorities in commissioned services, said Socitm in its Routemap for Local Public Services report. In the future, shared services will be provided through arrangements such as joint ventures, which could be run by private sector companies, says the government ICT professionals' organisation.
By 2016 digital delivery will become the default for the majority of local public service interactions with citizens and businesses. "These interactions will be characterised by anytime, anywhere, any device access, self-service (internally and externally to local public services) and simplification and automation of processes," Socitm said.
The cloud also offer
s the potential to reduce the cost of shared services in the local public services arena and rationalise systems, it says. "Generally, cloud services should offer an opportunity for local authorities and other local public service organisations to reduce costs of ICT infrastructure and applications," said the report.
Career development within the sector is also set to change. "ICT professionals have historically looked to their employer to provide them with career development; this will stop. Instead it will be for the individual in conjunction with their professional body to manage their own career," the report said.
Socitm has announced a consultation on its report which will be launched on May 11. Jos Creese, president of the body (pictured), said: "We have never actually had a strategy and action plan for IT-enabled local public services, let alone one conceived for a citizen-driven public sector. That is where we are heading with this Routemap."
Read more on IT jobs and recruitment