£100m cap on government IT deals 'may not be implemented'
The government's commitment to set a £100m limit on IT contracts may not be implemented, according to the National Audit Office (NAO).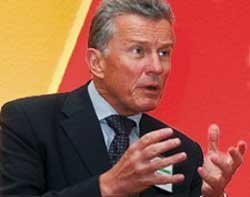 The government's commitment to set a £100m limit on IT contracts may not be implemented, according to the National Audit Office (NAO).
In a report out today, Information and Communications Technology in government - Landscape review, the NAO said that the government had met with major IT suppliers to explain "the rationale for smaller projects implemented, where possible, using off-the-shelf solutions and agile methodologies", following the December 2010 promise that "the days of the mega IT contracts were over".

Download this free guide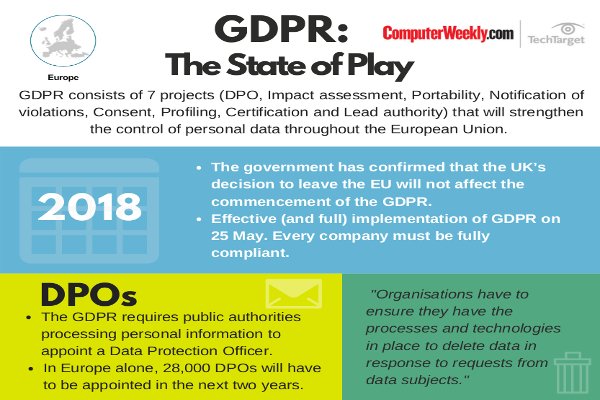 Infographic: GDPR - The State of Play
Get the latest information on how GDPR is going to affect your business and how to avoid any unwanted fines with this simple infographic.
By submitting your personal information, you agree that TechTarget and its partners may contact you regarding relevant content, products and special offers.
You also agree that your personal information may be transferred and processed in the United States, and that you have read and agree to the Terms of Use and the Privacy Policy.
But the report goes on to say that the Cabinet Office Efficiency and Reform Group - which is responsible for cost-saving initiatives across Whitehall - has yet to publish guidelines on the contract limit policy, and reveals that "the £100m limit may not be implemented".
The report also provides further details of the IT reviews that have been taking place across Whitehall to assess whether projects will deliver value for money.
The review of ongoing projects under £50m led to 229 such projects being discontinued, with savings of up to £1bn over five years. A further 193 projects were reviewed, leading to £240m of cost savings being highlighted.
Only two of the 80 projects reviewed worth more than £50m were cancelled - the £750m e-Borders deal with Raytheon Systems and the £225m Firecontrol contract with EADS.
But the NAO said the major project review has identified savings worth £1.7bn.
Some 76 new projects were submitted for approval as part of a moratorium on new IT contracts, of which only six were denied, saving £36m. Rescoping the approved projects led to savings of £200m, said the report.
The NAO also identified a series of challenges facing government IT that have contributed to the poor track record of success in the past. These challenges included:
An "immature" approach to the IT profession across government, with no core set of recognised qualifications. "It is not clear whether sufficient strategic workforce planning for the ICT profession has been undertaken across government. The right balance between wider strategic and business skills, and specialist commercial skills or purely technological knowledge, may not have been achieved," said the report.
Governance of IT projects has focused on "assurance and not on control of quality". The report said that CIOs in government were not given the seniority and influence needed, with only four CIOs sitting on their departmental board.
Departments enter into separate agreements with the same supplier, reducing the buying power across the public sector. "The Cabinet Office has not influenced sufficient government bodies to collaborate, or made this mandatory," said the NAO.
The report criticised government for not taking advantage of cloud computing. "The 2010 ICT Strategy did recognise this as an opportunity for government to reduce basic ICT costs, but progress has been slow," it said.
There has been a lack of strategic direction for the introduction of shared services." There have been limited incentives for government bodies to share back-office services," said the report.
Online public services have failed to keep up with the expectations of users of consumer websites. "The expectation gap has become wider as government has not been able to keep pace with the opportunities that new technology offers," said the report.
"Government is knowledge intensive. Effective information and sound ICT strategies go hand in hand," said Amyas Morse, head of the NAO (pictured).
"We will take a strong interest in future in how government is making the most of ICT to secure efficiencies and make possible new ways of delivering public services. At the same time, we will be looking at the steps being taken by government to rationalise its ICT, to achieve short-term cost savings."
A new government IT strategy is due to be released in spring.
Read more on IT legislation and regulation