Twitter warns of more disruptions during World Cup
Twitter's outages at the start of the week ...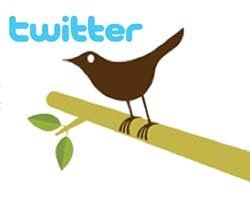 Twitter's outages at the start of the week could be repeated in the next few weeks due to technical problems and increased traffic during the FIFA World Cup, the site has warned.

Download this free guide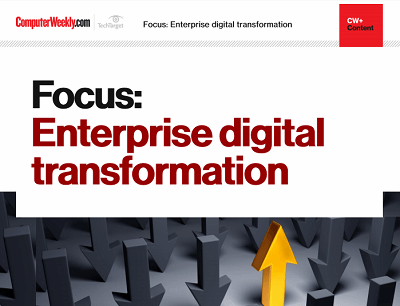 Are you digital to the transformation?
Digital transformation - the buzzword that we can't get away from. Enterprises need to accelerate their digital transformation journeys to avoid being left behind in an increasingly digital world. It's not an easy feat, but one that can be costly to get wrong. Join us as Computer Weekly takes a look at how businesses can stay on track through collaboration, innovation, and listening to user needs.
By submitting your personal information, you agree that TechTarget and its partners may contact you regarding relevant content, products and special offers.
You also agree that your personal information may be transferred and processed in the United States, and that you have read and agree to the Terms of Use and the Privacy Policy.
Service was disrupted for several hours late Monday and continued to be patchy into Tuesday.
Twitter blamed a failed upgrade for the problem, but has since confirmed in a blog post that there may be further disruptions in the next few weeks.
The microblogging site said it is working through tweaks to its system in order to provide greater stability in the face of record traffic.
"As we go through this process, we have uncovered unexpected deeper issues and have even caused inadvertent downtime as a result of our attempts to make changes," the blog post said.
Twitter experienced 1.87% downtime between 1 June and 15 June 2010, compared with just 0.18% for May, according to NCC Group's monitoring and load testing firm, Site Confidence.
The micro-blogging site experienced two hours and 20 minutes of downtime on 15 June alone, representing its poorest day for availability since the beginning of June.
The site was down for one hour and 41 minutes on 9 June and one hour and nine minutes on 14 June, Site Confidence said.
Despite the outages, Site Confidence's research revealed that Twitter's response times improved in the first half of June to an average of 8.21 seconds, compared with an 8.93 second average in May.
It is essential that sites like Twitter consider the necessary capacity to cope with planned events ahead of time and look at the potential impact a global news event could have on availability, said Bob Dowson, director at Site Confidence.
"This way, sites will avoid unnecessary downtime and increase user confidence," he said.
Read more on Operating systems software