Costly Digital Britain projects to go ahead says Timms
The government recommitted itself to a raft of previously announced measures to get more people online and make the UK the world's leading online nation...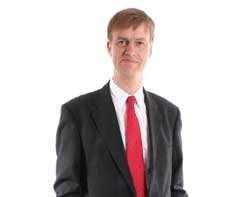 The government recommitted itself to a raft of previously announced measures to get more people online and make the UK the world's leading online nation at the Digital Inclusion conference in London.

Download this free guide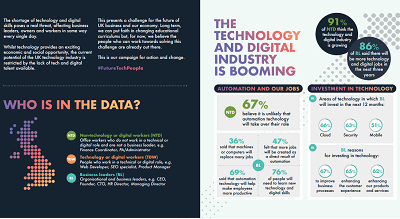 Infographic: Future-proofing UK technology
The current potential of the UK technology industry is restricted by the lack of tech and digital talent available. Read through this challenge for the future of UK business and our economy.
By submitting your personal information, you agree that TechTarget and its partners may contact you regarding relevant content, products and special offers.
You also agree that your personal information may be transferred and processed in the United States, and that you have read and agree to the Terms of Use and the Privacy Policy.
Digital Britain minister Stephen Timms said these included £250m to extend "up to 2Mbps" access to the last 10% of homes now without access; the 50p/month tax on fixed line phones to fund the £1bn acceleration of broadband speeds by 2017; the auction of 800MHz and 2.6GHz radio frequencies to speed up mobile broadband deployment; the £300m roll-out of PCs and a year's internet access to 270,000 low-income households with Key Stage 2 and 3 school children.
There were 7.5 million people in the country who had never been online, he said. He aimed to give them all an online experience by March 2014.
Martha Lane-Fox, the government's champion for digital inclusion, said she was aiming a B2B programme, Race Online 2012, at getting the four million most disadvantaged people in the country online by 2012.
"You lot," she said, meaning the IT industry, "have over-complicated things by orders of magnitude. There's too much complexity and replication."
She said most people just needed to know what benefit they could get from being online to get them going. After that, they could pretty much teach themselves what they needed to know, with mentoring, Lane-Fox said.
Employment minister Jim Knight said the government had launched a JobCentre app for the iPhone and Android mobile phones, and would expand this to include more mobile phone platforms and functions. People could look up jobs, have new jobs in their areas pushed to them, and manage their benefits claims, he said.
He also planned to open the JobCentre database via an application program interface to third-party developers so that they could develop new uses for the information.
He was putting 200 PCs for use by job seekers in 50 JobCentres because 350,000 advertised positions insisted on electronic CVs only, he said. He apologised for the small scale, saying money was tight.
Knight said greater online delivery of services was the lynch-pin of government efforts to save money and cut the £178bn budget deficit.
He added that he was trying to make more government data available to citizens, but said this required a rethink in how the civil service approached ownership of data.
"Government has to be an enabler, not a controller," he said. "Governments have to decide whether to share information or wait until citizens take it away."