IT firms 'miss out on £600m' by ignoring UK women
Technology companies are missing out on a potential £600m in the UK by failing to market products and services to women.
Technology companies are missing out on a potential £600m in the UK by failing to market products and services to women.
Big name companies like Dell, HP and IBM are treating marketing to women as an "add on" which is done at the final stage of bringing a product to market. Instead, companies need to include women at the design stage and put them, and the way they use technology, at the very heart of production.

Download this free guide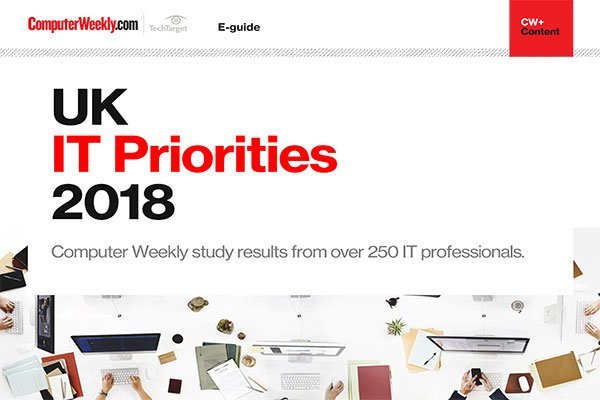 UK IT Priorities 2018 survey results
Download this e-guide to discover the results of our 2018 UK IT Priorities survey, where IT leaders shared with us what they are going to be investing in over the coming 12 months.
By submitting your personal information, you agree that TechTarget and its partners may contact you regarding relevant content, products and special offers.
You also agree that your personal information may be transferred and processed in the United States, and that you have read and agree to the Terms of Use and the Privacy Policy.
Belinda Palmar, an advertising consultant who has worked with IBM and HP, is setting up a company, Lady Geek, which aims to show companies how they can target the female market more effectively.
Her research, done with Jupiter, showed that women are worth a potential £0.6bn to the UK technology sector, revenue which the industry has so far failed to capitalise on. "At the moment, men are writing ads for men," she says. "Creative departments are largely made up of men who then design ads for what they think women want, rather than what women actually want. You end up with campaigns that are almost for a fantasy consumer."
Companies are not taking the issue seriously enough, she says. "It feels a bit like the green issue. Companies are treating it like it's a box to be ticked. There's no real commitment."
Most technology companies use things like pink gadgets to appeal to the female market, but the gap in the market is actually for professional, educated women with disposable incomes who are not convinced by pink-based marketing campaigns. "Women do not want to feel like they're being patronised or targeted," Palmar says.
She adds the experience of shopping for technology also poses a problem, usually involving pushy salespeople and confusing displays.
There is, however, a reason for optimism – despite the high-profile failure of Dell's "Della" campaign, which included calorie-counting tips on its website, it showed that some companies are at least starting to think about the importance of the female market.
Parmar said, "I am optimistic about it. Della was a bold move – I don't think Dell are getting it right, but it feels like the commitment is there."

Read more on IT outsourcing