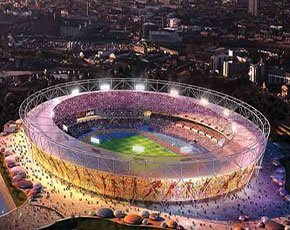 The London Olympics is finally underway! As thousands of tourists and locals descend on the Olympic Park, we keep you up to date with all the news from the Games.
In this guide you will find all the London Olympic news so far, including the effect it will have on London businesses, commuters, power drainage, bandwidth and more. Read the opportunities that have been created with local communities, IT skills and job creation.
Keep up to date on IT news from the 2012 London Olympics here.
Tech City and Greater London Olympic Games news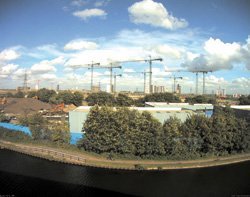 CW500: The technology behind the BBC's Olympics coverage
BBC CTO John Linwood told Computer Weekly's CW500 Club about the "terrifying" challenge of providing live coverage of all events at the Games.
London 2012 Olympic Games IT enters final test
The Atos team controlling the IT for the London 2012 Olympic Games are recreating the environment for a final test.
Study finds London businesses not ready for Olympics
According to a survey by YouGov, only 23% of businesses are set for the London Olympics.
Guoman and Thistle have IT overhaul ready for London Olympics
Hotel group decides to upgrade its IT contract in time for the Olympic Games.
Companies reveal flexible working standards in light of forthcoming Olympic Games
Technology companies start to look at their flexible working rules, to prepare for less disruption, as the summer Games grow near.
Restaurant chain EAT opts for BI to tackle Olympic challenge
EAT's head of IT shares how BI technology will aid the company in managing staff and supplies during the Olympic Games.
Virtual communication on track for Olympic volunteers
Virtual meeting rooms will be available for the 6,000 staff and volunteers during the London Olympics.
Technology Operations Centre opened for London 2012 Olympics
The Technology Operations Centre which will power the IT for the London Olympics has been officially opened.
Staff urged to use flexible working tech rather than transport during Olympics
The UK government has urged staff to work from home during the London Olympics, to prevent the underground coming to a standstill.
Official London Olympic website news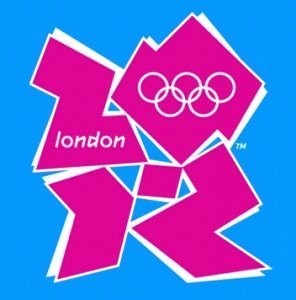 Olympics site back online after 11-days downtime
After being down for 11 days the resale site gets back up online.
Illegal Olympic ticket ads down to automation according to Google
According to Google the automatic filtering in its AdWords advertising service is to blame for allowing unofficial ads to sites selling Olympic tickets to UK customers.
Visa cardholders affected by Olympic ticket glitch
Visa cardholders were affected when applying for London Olympic tickets, due to glitch on the website.
Site crash, but millions still managed to apply for London Olympic tickets
Last minute ticket applications were made by 20 million, despite the website crashing.
Fake London Olympic ticket website set up
To demonstrate how easy it is to trick people into handing over their personal details, Which? Computing set up a fake Olympic website before the official ticket launch date.
Preparing for the 2012 London Olympics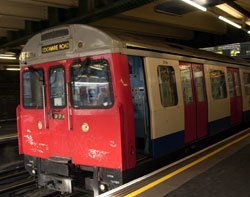 Live software rehearsal completed by Atos in prep for London Olympics
Atos has successfully finished its first test of its IT, communications, media, sports and security systems.
15 IT team shortlisted for Atos Olympic challenge
IT teams from Indian and European universities have been shortlisted for Atos's competition to develop a smart phone application.
Ministry of Defense gets involved with spectrum for London Olympics
The MoD will provide a spectrum for the London Olympic Games to ease the pressure on the networks.
Finding power during the London Olympics
Power shortages and costs will be drain on London-based data centres during Olympics
Companies with data centres in London are beginning to show concerns over power shortages, during the London Olympics.
Fear of power drain causes Verizon to reject London data centre site
Verizon Business dismisses London data centre site, for its European data centre, due to worries over Olympic Games power drainage.
London data centres face network overload, disruptions during Olympics
Disruptions during the Olympic Games will be caused by network overloads, IT security issues, and data centre power and remote access issues.
Creation of jobs and IT skills gained through the 2012 Olympic Games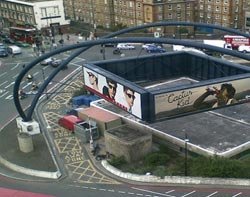 25 London Network Academies opened by Cisco
In a bid to train the local community, after the Olympic Games have ended, Cisco has unveiled 25 Network Academies.
5,000 new IT jobs created by London Olympics
Thousands of new IT and telecoms jobs will be created from the 2012 London Olympic Games.
Kids get involved in local Cisco and STEMNET challenge
UK school kids have been set the challenge of designing their own local Olympics and Paralympics Games.
'Out of the Blocks' initiative launched for UK secondary school children
Key Stage 4 Maths and Science challenge launched for kids ahead of Olympic Games.
London Olympics channel opportunities
The race is on for good London Olympics broadband
Concern over ability to cope with extra bandwidth strain, during the Olympic Games, is inevitable according to this expert.
Comms and networking channel eyes up Olympic cash
As the Games grow near certain distributors are gearing up for increased sales in video-conferencing kit, as more businesses look towards flexible working for the Games period.
Cisco claims SMEs optimistic about Olympic Games
According to a report by Cisco, the SME sector will be the driver of the economic recovery in the UK and the Olympics are the key to kick starting it.
East London tech hub planned by Cameron
The Prime Minister has unveiled plans to make a British Silicon Valley at the London Olympic Park.
2012 London Olympic video