Adobe's Creative Suite 5 is vast: 15 core applications covering web design, Flash design and development, print design and publishing, and video production. The previous release was Creative Suite 4 in September 2008. Has Adobe done enough to maintain its favoured position among design professionals? Tim Anderson investigates.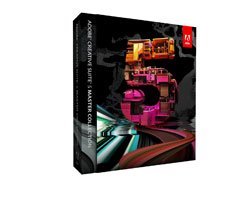 The answer is complicated by Adobe's recent spat with Apple over the lack of Flash support on the iPod and iPad. Flash is woven into almost every part of the suite. Flash content can appear in Acrobat documents and InDesign publications as well as on web pages; most of the applications support Flash as an output format; and if you develop applications, Flash is the runtime engine. None of this will work on Apple's new devices, ending Adobe's hopes for Flash as a universal platform, though Mac computers are fully supported. Apple has even forbidden Adobe's workaround, a new option in Flash Professional to compile Flash movies to native code for iPhone. This appears in preview in CS5, but Adobe now says the feature will not be further developed.
The effect of this is disproportionate. Since iPhone and iPad are an important part of the market, there is now an incentive not to use Flash. In addition, the emerging HTML5 standard has features which make Flash less necessary, though in a world where 10% of web browsers still use Internet Explorer 6.0, there is not yet any sensible alternative.
In contrast to Apple, Google is supporting Flash, integrating it with its Chrome browser and including it on Android Smartphones as well as on the recently announced Google TV, though the search giant is also backing HTML 5 and other non-Flash technologies. Still, although Adobe cannot claim ubiquity for Flash while it remains excluded by Apple, the player still has wide support.
Fortunately CS5 is not just for Flash, but supports the key standards in image and video formats, as well as print, and includes Dreamweaver for HTML authoring, now extended with an HTML 5 feature pack. PDF is also an important format and even iPhones have a basic PDF viewer. InDesign also exports to EPUB, the dominant standard in the eBook market.
Few individuals will have the need or the skills to use every part of CS5. Adobe packages the suite into bundles aimed at three different segments: Web, print design, and video production. That said, there is considerable overlap between the bundles, which makes sense given the trend towards multiple output formats. Photoshop appears in all the bundles, and Flash authoring tools are included everywhere except the small, print-focused Design Standard.
Adobe Creative Suite 5 at a glance:
System requirements
Good points
Bad points
Conclusion
Prices (excluding VAT)
Windows: XP SP3 or higher. 64-bit Vista or Windows 7 required for Premiere Pro and After Effects. 4GB or more of RAM recommended
Tools such as content-aware fill and Roto Brush are huge time-savers
No Flash on iPhone or iPad spoils cross-platform story
A must-have for design professionals, though the focus on Flash now looks excessive
Creative Suite 5 Master Collection £2706.02/Upgrade £794.00
Intel Mac: OS X 10.5.7 or 10.6.3 with 64-bit processor support. 4GB or more RAM recommended
64-bit yields big benefits for Premiere Pro, After Effects and Photoshop
High price and hefty resource requirements
Creative Suite Web Premium £1679.08 /Upgrade £476.00
Superb applications such as Photoshop, Dreamweaver and InDesign
Work still needed on integrating Flash design and development tools
Creative Suite Design Standard £1032.00 /Upgrade £357.00
Creative Suite Design Premium £1509.00 /Upgrade £516.00
Creative Suite Production Premium £1509.00 /Upgrade £516.00
Email Alerts
Register now to receive ComputerWeekly.com IT-related news, guides and more, delivered to your inbox.
By submitting your personal information, you agree to receive emails regarding relevant products and special offers from TechTarget and its partners. You also agree that your personal information may be transferred and processed in the United States, and that you have read and agree to the
Terms of Use
and the
Privacy Policy
.
This was first published in August 2010