Five business intelligence system best practices for manufacturing cos
No manufacturer can ignore business intelligence systems today. Follow these best business practices; let your manufacturing intelligence deliver results.
Business intelligence (BI) is still at a nascent stage of adoption in the manufacturing sector. Primarily, the internal data from operational applications like ERP is used for analysis and reporting. BI is usually incorporated in the IT systems to increase the efficiency of the internal processes, to determine and measure key performance indicators, and to plan business strategies. In this tip, we will explore some best practices that will help manufacturing companies to take their business intelligence systems to the next level.

Download this free guide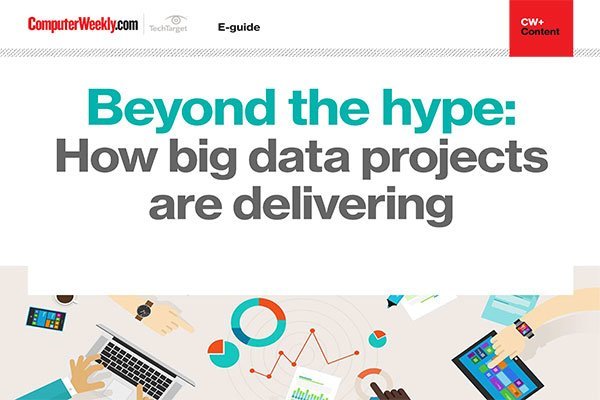 6 high profile examples of Big Data improving operations for corporations
This e-guide collates a group of examples of big data technologies in use, such as how Mercedes-AMG Petronas Motorsport are looking to gain an edge on the competition in the Grand Prix season. Also see how big organisations are managing their big data operations and their data analytics programmes and teams through some high profile case studies.
By submitting your personal information, you agree that TechTarget and its partners may contact you regarding relevant content, products and special offers.
You also agree that your personal information may be transferred and processed in the United States, and that you have read and agree to the Terms of Use and the Privacy Policy.
1: Focus on integration to get a panoramic view
Improving bottom line can be the biggest use of BI in the manufacturing sector. But you need a 360-degree view of the enterprise to identify sources of cost-effective goods and find where optimization of manpower and energy can be achieved. To get a complete picture of the internal workings of the company you also need an integrated data management system.
Guide to analytics:
Your enterprise applications and systems create one set of data. The second set is the external data pertaining to analysis and the third-party transactional data. Your focus should be on the internal sources and this will help you improve operations. To explain, let's consider the data from the supply chain. You will need to understand how the raw material is sourced, the efficiency of internal processes to manufacture the finished product, the costs involved in this, and the time required to deliver the finished product to the customer and to meet the compliance requirements. Thus, only a panoramic view will result in successful manufacturing intelligence.
2: Ensure the executive buy-in
Here is the trick: Reduce your implementation time and deliver some quick results to gain business approval and secure more funds to invest. The business will want more once it sees the results. Thus, plan your deployment and have a thorough step by step road map to gain the executive buy-in. Start supplying the business with mobile BI, self service BI, and build a stable ad-hoc querying layer. As a manufacturing company, predictive analytics, social analytics, text mining and other facets of the BI system may not seem urgent at the moment. But, nevertheless, develop a scalable BI system to meet any new business requirements along these lines.
3: Set correct parameters to make the business intelligence system worth your money
The BI solution will help bring forth the information that may be overlooked. But this will happen only if you are setting the right performance indicators and parameters for the reports. The BI solution is not a magic wand to solve all your problems. You will need to improve efficiency and make profits by reducing the costs to manufacture and deliver the products to the customer. Otherwise, it will be hard to demonstrate the benefits of your BI.
4: Want the perfect business intelligence system?
Mix and match your vendors What kind of BI you buy will depend on your company's infrastructure, the budget availability, and above all, the needs of the manufacturing business and the state of your organization's data quality. Be not afraid to experiment and choose a vendor who suits all the above criteria. It is not compulsory to buy your BI from your ERP vendor. The ERP vendor may have a plus as the integration problems may be reduced, yet, let this not be a sole criteria.
Know more about selecting your ERP vendor for you BI here. Check if your ERP vendor is the real deal for BI here.
More resources:
5: Training makes the shop floor intelligent
This factor is critical as the employee-resistance to any application rollout is usually high in a manufacturing company. So get your solution provider to help you come up with a training plan; the partner should be involved throughout the exercise. A business intelligence system is as successful as the user is trained to use it. Before you start with the deployment, have your business requirements broken down into small sections and work with the training team to tackle each of these first. This will get the users hooked onto the solution and draw them away from the clutches of Excel. Once this is done, give them time to explore and conduct the second
session of training where they can raise issues and you can introduce new features and functionalities to them. Data stewards are a must to promote training.
Learn how to make the most out of your training sessions here.
Lastly, remember that big data can be your problem. Although the manufacturing industry is not seen at the forefront of this tidal wave, you still need to plan for growing volumes of data. Factor in this looming challenge while planning for a BI system for your company.
---
About the author: Shantanu Kulkarni works as a consultant in TCS. He leads BI strategy consulting engagements and large transformational programs for a few manufacturing customers. His main interest areas are strategic IT management and transformation projects.
(As told to Sharon D'Souza)
Read more on Business intelligence and analytics