ake78 (3D & photo) - Fotolia
Government publishes 5G strategy update
Update highlights the need for greater infrastructure sharing, tests the water for further 5G pilots and reveals the winning bid for the 5G Innovation Network
The government has published an update to its 5G strategy, which was originally launched in this year's Spring Budget.
The 23-page update on the strategy was published alongside a "call for views" on 5G network deployment pilots.
Earlier this year, King's College London (KCL) and the Universities of Bristol and Surrey were jointly awarded a £16m grant to develop and build a world-class 5G test network in the UK through the government's new 5G Testbeds and Trials programme.
The project is due to be delivered in early 2018, and the government is now looking towards the next stage of the programme, asking interested parties how the government can establish "conditions under which 5G-ready networks can be deployed in a timely way".
The government wants to know the potential scale and scope of possible pilots, and what is the best way to go about it.
According to its "call for views", it is mainly considering two pilots – one in an urban environment, "which could provide a platform to test at scale a range of 5G 'smart city' and internet of things (IoT) applications, such as those involving autonomous vehicles, traffic monitoring, health and care, public safety and security", and the other a rural deployment focusing on connectivity needed for IoT services in rural environments, such as agriculture or health services.
Potential pilots could also be focused "in areas that align with the government's strategic priorities", the strategy said.
Commenting on the 5G update, minister for digital Matt Hancock said the government wants the UK to be a global leader in 5G "so that we can take early advantage of the benefits that this new technology offers".
He added: "The steps we are taking now are all part of our commitment to realising the potential of 5G, and will help to create a world-leading digital economy that works for everyone."
5G for transport
In the 2017 Autumn Budget, chancellor Philip Hammond announced £160m in funding to develop 5G mobile networks across the country. A large chunk of this money will go to the National Cyber Security Centre (NCSC) to ensure that the networks work safely and securely, but some of the funding will be used to test 5G on roads to "help lay the foundation for driverless cars", including £10m to create facilities where 5G networks can be tested, and £5m for a trial to test 5G applications and deployment on roads.
This follows on from the government's existing £25m funding pot, announced in October, to develop and test 5G mobile network technology to help cement the country's position as a leader in 5G.
The 5G update said that although there is increased demand for digital connectivity on UK roads, the incentives to invest in a "a 5G-ready roadside network that provides improved connectivity and which will be 5G-ready are not yet sufficiently aligned".
The strategy added: "This is due to the significant uncertainties around the levels of demand for connectivity and how this will evolve over time, and the technological and deployment challenges associated with what is a broad range of nascent use cases."
To understand the deployment challenges associated with digital infrastructure, the government said it will "ramp up" its work with Highways England, which earlier this week contracted UK technology and network service provider Telent Technology Services to operate the fibre-optic network in order to prepare for 5G and connected cars.
As announced in the Autumn Budget, the government is also looking at increased connectivity across the UK's railways.
In October, the government launched a competition to select an organisation to facilitate the 5G Innovation Network. The 5G update revealed that a consortium, led by CW in partnership with the Knowledge Transfer Network and TM Forum "have been selected to provide a significant boost to the development of the UK's 5G ecosystem, while contributing to increased inward investment and UK leadership".
The aim of the network is to coordinate and ensure the collaboration of organisations across the UK involved in 5G activities, and create and keep an up-to-date source of information about 5G activities.

Download this free guide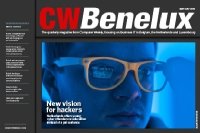 CW Benelux: Netherlands offers young hackers re-education
Read how young hackers in the Netherlands are being rehabilitated through punishments that educate rather than incarcerate.