highwaystarz - Fotolia
NSPCC CIO on combining hybrid cloud with managed services to boost Childline resiliency
NSPCC CIO Ray Bilsby sets out the work the children's charity is doing to boost the resiliency of its flagship services, with the help of its managed services partners
For children and adults across the UK who have experienced, or borne witness to, abuse, the NSPCC's telephone support services offer round-the-clock confidential advice and support.

Download this free guide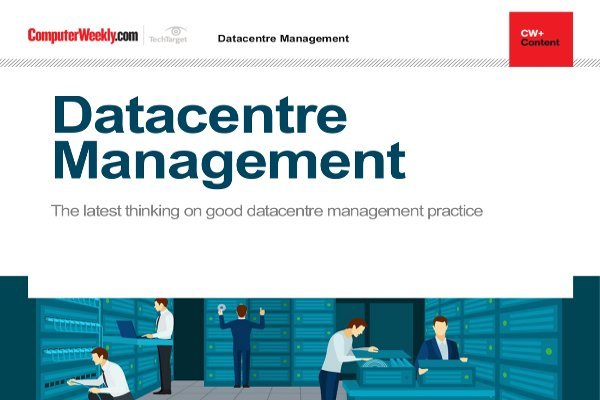 How to effectively manage your datacentre
Download this eguide to get the latest thinking on good datacentre management practice. We shine a light on the tools and technologies that are on the market (or in the pipeline) that can help enterprises run their facilities with greater ease and agility.
By submitting your personal information, you agree that TechTarget and its partners may contact you regarding relevant content, products and special offers.
You also agree that your personal information may be transferred and processed in the United States, and that you have read and agree to the Terms of Use and the Privacy Policy.
It is difficult to predict when someone might work up the courage to make a call to the charity, which is why the NSPCC is focused on increasing the resiliency of these services to ensure there is always a listening ear on the other end of the phone when people need one.
As such, the organisation is in the process of updating the range of providers it sources its infrastructure services from, with a view to expanding its use of cloud, while ramping up the support available for its mission-critical services.
"The one-size-fits-all mentality, when it comes to hosting, [is something] we're challenging," NSPCC CIO Ray Bilsby tells Computer Weekly.
"We're trying to take a bit of a mentality that says, let's pay slightly more for the services proportionately and the things that are mission critical, while for the things that we deem to be more standard services, we can accept a lesser SLA [service level agreement] if we can derive better value for money."
Investing in the infrastructure underpinning the NSPCC's flagship telephone support services, Childline and Adult Helpline, would fall into the former category, Bilsby continues.
"Our accounting systems and other back-office services are things we don't want to spend so much money on, as we would prefer to focus our attention on Childline and the back-office services associated with that," he says.
Because, as he points out, the more money the organisation invests in its back-office services, the less it has available to spend on frontline services, like Childline.
"With that in mind, we have to recognise that flagship services deserve a higher proportion of the spend and the support, from an IT point of view, compared to other services – like our accounting system," he says.
"If the truth be known, if the accounting system is down for a few hours, it's not as big a risk to the reputation of the business, compared to if Childline is down."
Legacy of outsourcing
The charity has a history of outsourcing its IT requirements to managed service providers, and has a team of around 20 people in-house responsible for delivering services to a 2,000-strong workforce, as well as a sizeable number of volunteers.
"If the accounting system is down for a few hours, it's not as big a risk to the reputation of the business as if Childline is down"

Ray Bilsby, NSPCC
"We employ business analysts and project managers, and have a service management team to keep a watching brief over our managed service providers," he says.
"What's increasingly important to us is having a technical architect team who can keep an oversight over how this technology from different providers hangs together so we can make informed decisions when we want to make changes about what the impact might be on the existing infrastructure."
Increasing infrastructure resiliency
Since joining the organisation five years ago as CIO, Bilsby has made a concerted effort to simplify and address the shortcomings of the charity's networking setup.
"One of the big things we've been focused on is getting the plumbing right and making sure the networking infrastructure delivers a service, which – when I first came here – was pretty flaky to say the least," he says.
This has seen the organisation invest heavily in shoring up its networking infrastructure through a partnership with Telefonica, while taking stock of its managed services contract with Capita to ensure the provider continues to supply the quality and range of services the charity needs.
"Prior to Telefonica coming in, Capita [or Northgate] tended to deliver voice services that were a bit of mismatch of different solutions, depending on who was specifying the solutions, and we had a plethora of PBXs, the networking equipment was ageing, there was a lack of bandwidth, and things like that," he says.
"We've tried to flatten all of that out and take a more consistent approach to the investigation of each of the sites from a telecoms point of view, so we can provide more resilience to Childline and Adult Helpline sites."
The Capita deal, originally signed in 2009, was taken over by the firm through its acquisition of Northgate Managed Services in 2013, and has served the organisation well in the past, Bilsby is keen to add.
"The agreement and service we've had from Capita has been significantly better than what we had previously, but the market has moved on so we're taking a good, hard look at the value proposition associated with the delivery of infrastructure services and trying to take advantage of some of the more competitive ways to deliver services," he says.
Doing more for children
The project forms part of the charity's Doing More For Children push, which is geared towards improving the way flagship NSPCC services, such as Childline and Adult Helpline, are delivered from a technological and organisational standpoint.
As previously stated, all of the back-office systems underpinning these two telephone advice lines are set to be replaced by a suite of supporting tools and technologies hosted in the managed cloud environment hosted by London-based provider, Adapt.
These include the case management and contact centre systems the charity uses to log and place calls from service users, for example.
The legacy versions of these services, meanwhile, will continue to be hosted in Capita's – previously Northgate's – datacentres until the migration is complete. "When we go live we will then switch off and decommission the services in Capita's facility," he adds.
The decision to bring in a new provider was a strategic one, as the organisation is exploring the possibility of adopting a multi-cloud approach to IT consumption in future.
"There is always going to be stuff that has to remain on-premise, where we need to be in charge of our own destiny with regard to changes and applying patches and upgrades"

Ray Bilsby, NSPCC
"We can source Azure or Amazon Web Services [AWS] offerings through Adapt, and what that potentially allows us to do is mix and match our IT service offerings," he says.
There were also a number of business agility considerations that prompted the firm to explore other options within the managed services world, he adds.
"Northgate had run datacentres on our behalf and they deliver a job, but they've been in place a long time and the difference between what they and Adapt can offer is agility," he says.
"They're a newer organisation and can provide more of a tiered approach to the delivery of services, whereas many of the larger organisations have a lot of baggage they're carrying with them."
As an example, he cites the tools and technologies its incumbent provider has previously invested in. "To a certain extent, these dictate to some degree how they deliver services, and that is sometimes reflected in the price point," he adds.
Taking charge of patches and upgrades
When it comes to embracing cloud, the organisation looks set to favour the hybrid approach, for resiliency and control reasons, Bilsby adds.
"There is always going to be stuff that has to remain on-premise because – at the end of the day – some of the services will be subject to periods of maintenance and patching activities that are not going to be totally in our control," he says.
"With things like Childline, we cannot afford for one of the pieces of technology [underpinning it] to be patched at a time that coincides with some of the peak periods of demand we see for it."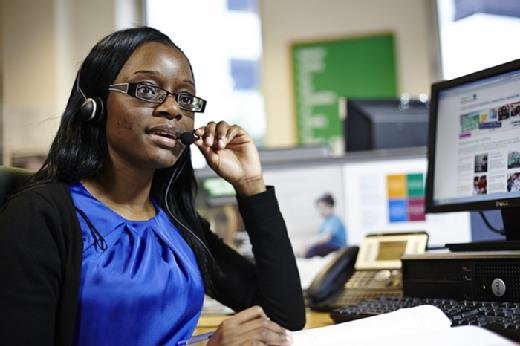 These periods tend to coincide with exam season, the end of the school day and into the evening, which – for a lot of cloud providers – might coincide with their prime time patching activities.
"That's why we need to be in charge of our own destiny with regard to changes and applying patches and upgrades," he says.
The role Capita will continue to play in the delivery of the organisation's IT services in the years to come is yet to be decided, says Bilsby, as it weighs up the infrastructure needs of the charity with what other providers in the market have to offer.
"Many organisations are in a similar sort of boat, because gone are the days when you can build an infrastructure and deliver a service that offers best value for the full range of services that your company wants to use," he says.
"There will always be a tiered approach now to infrastructure services delivery, so partnering with organisations that can give you that tiered approach, and for that to be reflected in the SLAs and price points, will always be something IT directors and CIOs will be attracted to."
Read more about IT for charities
Read more on Datacentre capacity planning