adimas - Fotolia
Australian websites defaced by Tunisian Islamist hacktivists
Tunisian Islamist hacktivists have defaced websites in Australia, Russia, Italy and Pakistan with messages calling for a halt to the killing of civilians in Syria
Tunisian Islamist hackers have hijacked and defaced the website of the treasurer of the Australian state of Victoria.
The hacktivists also targeted a number of other Australian websites, including several religious schools, to call for an end to military attacks on civilians in Syria.

Download this free guide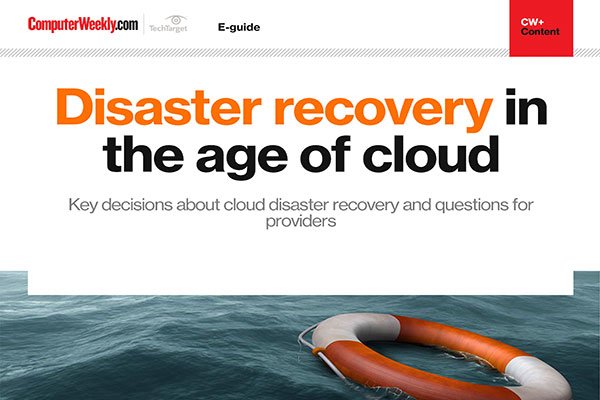 10 mistakes to avoid in your disaster recovery planning process
Learn how cloud is emerging as a key option for disaster recovery due to benefits such as reduced costs and utilisation of your provider's skills if you don't have them in-house.
By submitting your personal information, you agree that TechTarget and its partners may contact you regarding relevant content, products and special offers.
You also agree that your personal information may be transferred and processed in the United States, and that you have read and agree to the Terms of Use and the Privacy Policy.
The group, calling itself the Tunisian Fallaga Team, briefly took over the Labour Party website of Victoria's treasurer Tim Pallas to display images and a video of the war in Syria.
The website hijacking further underlines the need for organisations – particularly political parties – to harden their websites against hacktivist attacks.
The hacktivists said the United Nations had reported that Syrian government troops and allied Iraqi militia had deliberately shot men, women and children in eastern Aleppo.
The group warned that "the same 'slaughter' could happen elsewhere," according to the International Business Times.
The site was taken down, and was "briefly unavailable for scheduled maintenance", but restored half an hour later, the Australian Associated Press (AAP) reported.
Australian Labour Party assistant state secretary Kosmos Samaras said that hacktivists had been targeting Labour MPs' websites for months, noting that political websites are top targets for promoting causes.
"We're in the process of moving to a more secure system," said Samaras. "If it continues, we'll have to consider talking to the authorities about it."
Stronger action needed
The campaign comes just a day after UK prime minister Theresa May was urged to take stronger action against the threat of foreign powers influencing UK elections through hacking.
SNP Westminster leader Angus Robertson questioned whether the government was doing enough to protect UK democracy against online threats, following claims that Russia orchestrated an attack against Hillary Clinton and the Democratic party during the US election, according to the Guardian.
The prime minister has reportedly said it is up to individual political parties to protect themselves against cyber attacks.
It is understood that the major parties have their own safeguards in place, but government agencies have not approached them with offers of extra help in light of the US hacking scandal.
The Fine Line: 2016 Security Predictions report by security firm Trend Micro forecasts a continued growth in hacktivism.
Hacktivists will be driven to expose even more incriminating information, impacting targets and facilitating secondary infections, according to the report.
Other websites targeted by the Tunisian Fallaga Team included those of the Catholic Santa Maria College in Melbourne, Nunawading Christian College, Catholic College Bendigo, Future Academy, Coffs Harbour Christian Community School and the Empyrean Education Institute.
Read more about hacktivism
Russian, Italian and Pakistani websites were also attacked under the campaign. The Fallaga Team is believed to have targeted French, Tunisian and Israeli websites in the past.
In a 2013 interview with Vice Media, a representative of the hacktivist group said its goal was to "spread the word of Islam and to help our Muslim brothers wherever they may be". He also said he wanted the world to know that "Islam is not terrorism, Islam is peace".
The hacktivist campaign comes a week after the Victoria Human Rights Commission website was defaced by hackers claiming to be part of the hacktivist collective Anonymous.
The website was hijacked to display a message in support of AnonPlus, a social networking service set up by Anonymous.
The commission confirmed that no personal data was affected and that no demands had been made by the hackers.
Read more on Business continuity planning