pingingz - Fotolia
E8 launches D24 NVMe PCIe SSD-based all-flash arrays
Startup E8 aims at high-end use cases with arrays built from commodity NVMe PCIe flash drives and performance figures that rival EMC's high-end DSSD D5 rackscale flash
Flash storage startup E8 has emerged with an all-flash array aimed at high-performance use cases, such as transactional and analytics workloads, that claims to be the first built on the NVMe (Non-Volatile Memory Express) interface for PCIe connections.

Download this free guide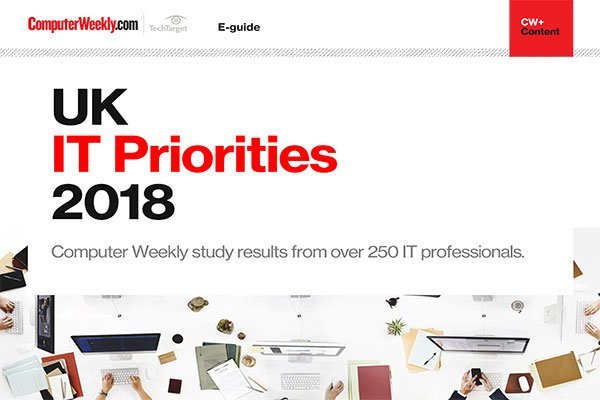 2018 UK IT Priorities survey results
IT organisations in the UK and across Europe are starting to accelerate the move to the cloud. Read more about the key areas in which senior IT managers are planning to invest in over the next 12 months.
The E8-D24 looks to be targeted at customers that might consider EMC's DSSD D5 so-called rackscale flash and boasts similar performance (with 4kb blocks size) of up to 10 million/4 million read/write IOPS and latency of 100µs/40µs read/write (for the S24, see below).
A key difference is that E8's D24 is built with commodity flash drives with NVMe connectivity.
NVMe is a recent advance in the PCIe interface. It significantly reduces the overhead suffered by PCIe SSD hardware that uses SAS/SATA protocols and allows them to take advantage of the parallelism of the latest PCIe 3.0 specification.
Previously, Sata drives were limited to around 500MBps throughput and even the latest SAS drives to around 1.5GBps. NVMe potentially more than doubles this and allows the speed of flash media to operate almost unrestricted by the PCIe connection.
Initially, the D24 will come in two variants, the 1U S10 with capacity from 8TB to 72TB and the 2U S24 with capacity from 8TB to 173TB.
The E8-D24 uses off-the-shelf 2.5" NVMe drives and NICs for 40/50 Gbps (on four ports for the S10) plus 100Gbps Ethernet networks (providing up to eight ports total on the S24).
Throughput figures are a claimed 16GBps and 8GBps (S10) 40GBps read and 20GBps write (S24), and data protection is dual-parity Raid 6. The E8-D24 will be available in the fourth quarter of 2016.
Read more on Computer storage hardware