Brexit: GDS boss urges civil servants to keep calm and carry on
GDS boss Stephen Foreshew-Cain has told civil servants to continue with their work "calmly and proudly" in the face of Brexit
While the uncertainty surrounding Brexit is affecting every part of government, Government Digital Service (GDS) chief executive Stephen Foreshew-Cain has said that GDS will continue to help government transform.

Download this free guide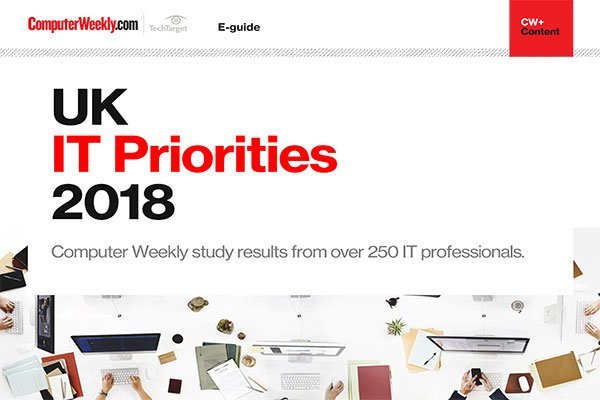 2018 UK IT Priorities survey results
IT organisations in the UK and across Europe are starting to accelerate the move to the cloud. Read more about the key areas in which senior IT managers are planning to invest in over the next 12 months.
Speaking at the Public Sector Show in London, Foreshew-Cain said that despite the big changes ahead after the British public voted to leave the European Union, civil servants should continue with their work.
"Obviously the political events of the last few days are uppermost in all our minds these days. But as civil servants, our work goes on, and we're going to go about our work as we always do, calmly and proudly," he said.
"We're here to serve government and the citizens of the United Kingdom."
However, while business as usual continues across Whitehall, departments are likely to have to rewrite policies and plans to reflect a Britain outside the EU.
As previously reported by Computer Weekly, the government's digital strategy, which has already been delayed until after the referendum, will need to be rewritten, as it was largely based on the UK being part of the EU's digital single market, a future which is now far from certain.
For local government, Brexit also brings uncertainty to the devolution agenda.
Speaking at the Public Sector Show, Robert Pollock, project director for the National Infrastructure Commission, said that with a change in government, following prime minister David Cameron's resignation, the politicians who have driven and supported the devolution agenda "may not be in place".
He called on those regions that have already made headway with devolution plans to continue the work.
"There's a duty on all of those who have secured deals and want deals to make sure we have got the evidence to prove you can deliver better services and outcomes from devolving power and responsibility," he said.
"All of us in the public service want reassurance. We don't want to undo the good work we've been doing."