vadim yerofeyev - Fotolia
Peer-to-peer lender wants to acquire traditional mortgage firm
LendInvest suggests acquisition could help it become "the biggest mortgage lender in the country"
Peer-to-peer lending company LendInvest is considering acquiring a traditional mortgage supplier to add experience to its technology capability.
According to the Financial Times, LendInvest, one of a growing number of peer-to-peer lenders, is looking to take over a struggling mortgage company that might not have modern technology.

Download this free guide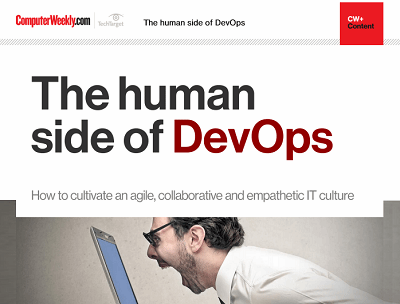 The human side of DevOps
DevOps practitioners often claim that taking care of the technology side of the continuous delivery equation is nothing compared to getting the people part of it right, as agile-inspired processes often require IT teams to adapt to very different ways of working. Download this guide to read best practices and real-world examples of organisations who have successfully addressed the human side of DevOps.
By submitting your personal information, you agree that TechTarget and its partners may contact you regarding relevant content, products and special offers.
You also agree that your personal information may be transferred and processed in the United States, and that you have read and agree to the Terms of Use and the Privacy Policy.
The company's CEO, Christian Faes, told the Financial Times: "What makes most sense to us is to purchase an 'offline' lender. [We are looking for] one that has experience originating credit, but doesn't have the technology, and perhaps is perceived as a dying brand or just doesn't have a brand."
Faes said he doubted that it would be possible to complete a mortgage totally online and suggested, with such an acquisition behind it, that LendInvest could become "the biggest mortgage lender in the country and not have capacity constraints".
Peer-to-peer lending is a fintech success story. Such lending platforms offer an alternative to banks, with investors providing capital and online IT platforms matching up lenders with borrowers.
LendInvest currently lends about £25m a month.
However, former FSA chairman Lord Turner recently told BBC Radio 4's Today programme: "The losses which will emerge from peer-to-peer lending over the next five to 10 years will make the bankers look like lending geniuses."
Turner said he is worried that there are no checks on whether the individuals and businesses who borrow will be able to pay back their loans. "You cannot lend money to small and medium enterprises in particular without somebody going and doing good credit underwriting," he said.
Read more about alternative finance firms
Recent research from Transferwise predicted that within 10 years, 20% of consumers will trust technology firms to supply of all types of financial products and services as fintech moves from peripheral to all-encompassing banking services.
This represents a major transformation from tech companies currently being viewed as financial information providers and niche financial product and service suppliers.
Read more on Web development