Further staff cuts at Yahoo as it reports a $4.43bn loss
Yahoo announces another strategic plan to reduce costs by $400m and raise up to $3bn in the wake of a $4.43bn loss for the fourth quarter of 2015
Yahoo has announced it will reduce the company's workforce by 15% and close five offices by the end of 2016 in continuing efforts to cut costs after reporting a $4.43bn quarterly loss.

Download this free guide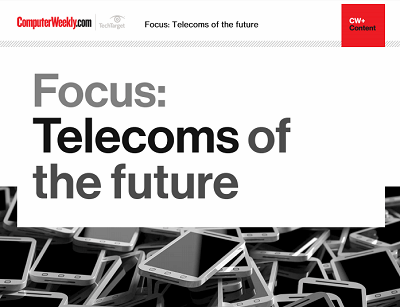 4 ways the future of telecoms is changing
Download this e-guide to discover how telecoms operators are finding their way around issues such as 'free' communication services, the steady erosion of voice revenues and the emergence of software-based networks.
The company reported a net loss of $4.35bn for the full year, compared with a net profit of $7.52bn for 2014.
The beleaguered internet firm has been in decline since its advertising business was eclipsed by rivals Google and Facebook.
Chief executive Marissa Mayer has come under increasing pressure, as her attempts to reverse the company's fortunes in the past three years have failed to boost revenues.
As part of cost-cutting efforts, Yahoo has already lost around a third of its workforce in the past year.
According to Mayer, after the latest cuts are completed, Yahoo will have a workforce that is roughly 42% smaller than it was in 2012 when she took over as CEO.
Yahoo's revenues remain flat despite changes
Despite the cuts and a string of strategic acquisitions focused on improving the company's mobile services, Mayer is yet to deliver on her turnaround mission and Yahoo's revenues have remained flat.
As a result, the value of Yahoo's shares has fallen 33% over the past year – declining 17% in the past three months alone – and the latest financial results are expected to take the share price even lower.
Yahoo reported fourth quarter revenue of $1,27bn, not quite a 2% increase compared with the same period the year before, while revenue for the full year of $4.96bn was up just 8% compared with 2014.
Although revenues were better than expected, the amount the company spends to attract visitors to its websites rose to $271m in the fourth quarter, up from $74m in the same period the year before.
Shareholders call for change in management
Mayer announced the latest planned cuts as part of an "aggressive strategic plan" that some analysts expect to include the sale of parts of Yahoo's business.
Activist investor Starboard Value, which owns aroused 0.75% of Yahoo, is among the shareholders that have demanded that the company separate its Asian assets – including stakes in Chinese e-commerce company Alibaba Group Holding and Yahoo Japan – and auction off the core business, including search and advertising businesses.
In December 2015, news that Yahoo had abandoned its plans to spin off its $32bn stake in Alibaba fuelled speculation that it may sell off its internet business.
As the results were announced, Starboard Value reiterated calls for a change in management. Despite board member Charles Schwab announcing he would step down, a defiant Mayer told analysts Yahoo is a "far stronger, more modern company" than before she joined, reports the Guardian.
Mayer hopeful strategy will accelerate transformation
Mayer said her strategic plan is aimed at returning Yahoo to "modest and accelerating" growth in 2017 and 2018.
She said the plan would explore ways to reduce costs by $400m and raise up to $3bn from sale of non-strategic assets, patents and real estate.
Mayer's latest strategic plan is expected to simplify the company and narrow its focus by closing offices in Dubai, Mexico City, Buenos Aires, Madrid and Milan by the end of April 2016, and reducing its main workforce to 9,000 and its contractors to below 1,000 by the end of the year.
"We're announcing a strategic plan that we strongly believe will enable us to accelerate Yahoo's transformation," said Mayer. "This is a strong plan calling for bold shifts in products and in resources."
Mayer is expected to focus on innovation in Search, Mail and Tumblr – as well as News, Sports, Finance and Lifestyle – to attract users in growth markets such as the US, Canada, UK, Germany, Hong Kong, and Taiwan.
Yahoo separates from Alibaba
The plan also seems to include spinning off its stake in Alibaba after all, which Mayer has long supported as a means of generating a lot of money for Yahoo and its shareholders.
"Separating our Alibaba stake from our operating business continues to be a primary focus, and our most direct path to value maximisation," said Maynard Webb, Yahoo's chairman.
"In addition to continuing work on the reverse spin, which we've discussed previously, we will engage on qualified strategic proposals," he said in a statement.
Read more on Internet infrastructure