TalkTalk loses 100,000 customers in cyber attack
Communications service provider says it lost 101,000 customers after last year's data breach, but claims half a million took up its free upgrade offer
TalkTalk has lost 101,000 customers since the October 2015 breach that saw the personal information of 155,000 people compromised in a major cyber attack on its website.

Download this free guide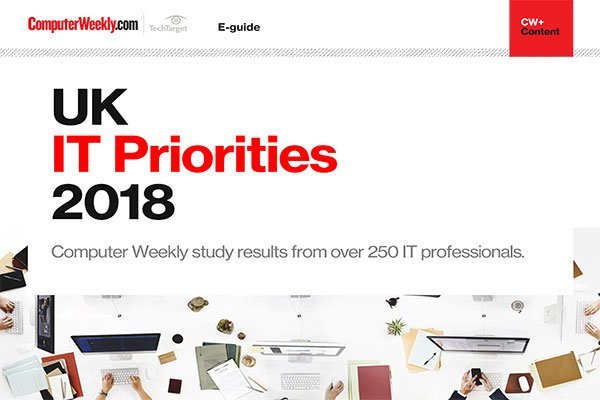 2018 UK IT Priorities survey results
IT organisations in the UK and across Europe are starting to accelerate the move to the cloud. Read more about the key areas in which senior IT managers are planning to invest in over the next 12 months.
The breach shut down TalkTalk's sales operation for some time and substantially affected its ability to bring on board new customers and upsell mobile, broadband and TV services, it said.
These sales channels took longer than expected to come back online, with full functionality not being restored to its mobile services sales operation until January 2016.
The inability to sell anything meant that TalkTalk saw fewer net customer adds, which, in addition to the high customer churn, had an impact on the headline figure, it said.
The communications service provider (CSP) disclosed the figures in its latest quarterly trading update, in which CEO Dido Harding said it was encouraging to see the business getting back to normal after a period dominated by the breach.
"Our customers have responded well, with almost half a million choosing to take up our unconditional offer of a free upgrade," said Harding.
"Both churn and new connections recovered during December and January and independent external research has revealed that customers believe we acted in their best interest.
"In fact, trust in the TalkTalk brand has improved since just after the attack and consideration is higher now than it was before the incident."
TalkTalk estimated the trading impact of the breach at £15m, and said it now looked like the incident would incur exceptional costs of £40-45m, substantially more than it had previously forecast.
These costs include restoring its online capability with fit-for-purpose security measures in place, associated IT costs, incident response and consultancy costs, and free upgrades.
TalkTalk reiterated its confidence in its long-term outlook, and said it saw regulatory opportunities ahead that could support growth in its fixed line and mobile business.
Losing confidence
TalkTalk's upbeat assessment of its business contrasts with a report by analysts Kantar Worldpanel, which delved into the impact of the breach and found customers had lost faith in TalkTalk as a trustworthy brand.
Imran Choudhary, consumer insight director at Kantar Worldpanel, said: "TalkTalk continues to offer some of the most attractive promotions across the home services market and almost a third of its new customers did choose it for this reason, but there can be no doubt that it lost potential customers following the major data hack.
"If it is to recover from recent events, TalkTalk will need to offer more than just good value."
Kantar said the true number of customers lost was higher than TalkTalk claimed because it was counting net additions in its figures, and could be as high as 250,000.
Read more on Data breach incident management and recovery