Oleksiy Mark - Fotolia
Device shipments to grow 1.9% in 2016, but user spend will fall
Analysts at Gartner forecast what lies ahead for the PC and mobile device markets in 2016
Combined global shipments of PCs, tablets, ultramobiles and mobile phones will grow 1.9% to 2.4 billion units this year, but user spending on computing hardware will drop by 0.5% for the first time, according to the latest market predictions from Gartner.

Download this free guide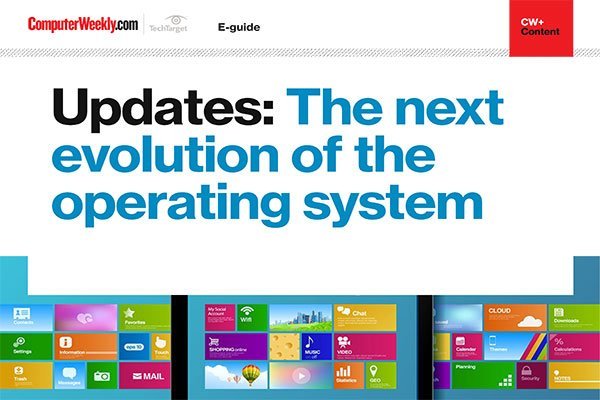 Software Updates: Our latest e-guide is available for your device. Download now?
See how operating systems are evolving with the help of continuous updates and learn about how the Spectre and Meltdown microprocessor flaws have led to improved, more secure processors being released and how Microsoft is evolving its Windows desktop operating system.
Looking ahead at the next 12 months, Gartner research director Ranjit Atwal said the device market would continue to be affected by various country-level economic conditions.
"It's clear that vendors can no longer market their products with the aim of only targeting mature and emerging markets," said Atwal.
"Driven by economic variations, the market is splitting into four categories: Economically challenged mature markets, economically stable mature markets, and the same for emerging markets. Russia and Brazil will fall into the category of economically challenged emerging markets, while India will be stable, and Japan will belong to the economically challenged mature market."
Gartner did, however, forecast a return to revenue growth for the PC market in the next 18 months, with the 1% fall this year expected to be more than offset by a 4% rise in 2017.
This, said Atwal, was down to growth in premium ultramobile devices pushing the market forward with the move to Windows 10, and PCs built on Intel's Skylake architecture.
"We expect that businesses will deploy Windows 10 faster than previous Windows upgrades," said Atwal, pointing to a survey of 3,000 business buyers in Brazil, China, India, France, the UK and the US, that was conducted late last year.
Worldwide device shipments by type, 2015-2018 (millions of units)
| | | | | |
| --- | --- | --- | --- | --- |
| | 2015 | 2016 | 2017 | 2018 |
| Traditional PCs (desk-based and notebooks) | 246 | 232 | 226 | 219 |
| Ultra-mobiles (premium) | 45 | 55 | 74 | 92 |
| Total PC market | 290 | 287 | 299 | 312 |
| Ultramobiles (basic and utility) | 196 | 195 | 196 | 198 |
| Total computing device market | 486 | 482 | 495 | 510 |
| Mobile phones | 1,910 | 1,959 | 1,983 | 2,034 |
| Total device market | 2,396 | 2,441 | 2,478 | 2,545 |
Source: Gartner (January 2016)
That survey reported that 80% of businesses expected to have completed the testing and evaluation of Windows 10 within 12 months, and 60% within nine months, so businesses could start to migrate towards the end of 2016.
"By the end of 2017, many business are looking to move as much as 40% of their installed base onto new Windows 10 devices. This will be the catalyst for growth in the PC market in 2017."
Cheaper, quality smartphones herald spending decline
With overall shipments continuing to expand through 2018, the mobile phone market will push the numbers up.
However, even though constant user spend on mobile phones will grow by 1.2% this year, it will not be strong enough for overall user device spend to grow too this year, said research director Roberta Cozza.
"We are witnessing a shift to basic phones in the smartphone market," she said. "Users are also opting to replace within the basic smartphone category without necessarily moving to high-end smartphones, especially in China and some other emerging markets."
Read more about Windows 10
The quality and capability of cheaper basic smartphones will give consumers even less reason to upgrade to premium devices, said Cozza.
Gartner also predicted a renewed focus on differentiation among smartphone suppliers. "At Mobile World Congress 2016, a number of Android vendors will, as usual, release the next generation of their smartphone flagships," said Cozza.
"We'll hopefully see an increased focus on differentiation by enabling unique but relevant experiences, expansion to new functionalities, and better ties to key app and service ecosystems."