FotolEdhar - Fotolia
Nokia and Alcatel-Lucent celebrate honeymoon
Nokia and Alcatel-Lucent officially complete their merger and celebrate their first day of combined operations
A week after formally taking control of a majority stake in Alcatel-Lucent, Nokia has officially acquired its French rival, completing a multi-year business transformation process culminating in the creation of a major new force in the networking sector.

Download this free guide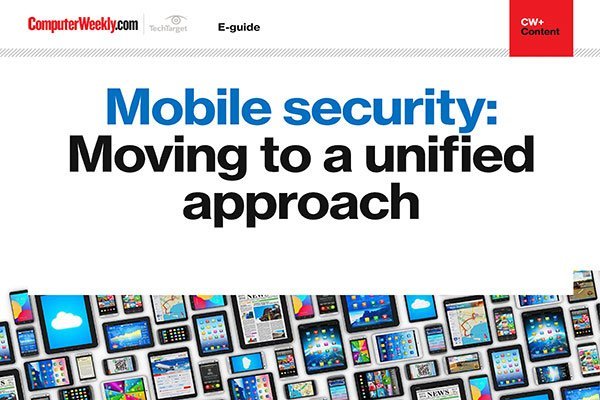 3 expert insights into how mobile security is evolving for business
Download this e-guide to read expert insights into how the current trends in mobile security strategy are showing a move from mobile device management, to enterprise mobile management and unified endpoint management - indicating an evolution towards a unified approach to mobile security.
By submitting your personal information, you agree that TechTarget and its partners may contact you regarding relevant content, products and special offers.
You also agree that your personal information may be transferred and processed in the United States, and that you have read and agree to the Terms of Use and the Privacy Policy.
Besides the acquisition of Alcatel-Lucent, Nokia has divested both its mobile devices and services business and its Here mapping business, refocusing on core network hardware and wireless technology
"More than 99% of our 100,000-plus employees did not carry a Nokia badge just three short years ago," said Nokia board chairman Risto Siilasmaa.
"Our earnings, market cap and growth opportunities have multiplied. We have a powerful guiding vision of the programmable world, an extremely capable management team and a strong ambition to innovate and lead. We move forward with excitement, confidence and an ability to continue to challenge the status quo."
Nokia CEO Rajeev Suri said that the pace of technological change was demanding "extraordinary new capabilities" from the network.
In light of this, he said, the alignment of Nokia and Alcatel-Lucent's product and technology roadmaps would enable the combined operation to take full advantage of the opportunities presented by comms providers, governments, internet businesses and enterprises by the advent of 5G, the internet of things and the cloud.
The combined firm will now coalesce around five business groups: mobile networks, fixed networks, IP and optical networks, applications and analytics, and Nokia Technologies.
Read more about the acquisition process
It also gains extra weight in research and development (R&D), marrying Nokia's 40,000-strong R&D team and estimated annual spend of €4.2bn (£3.2bn) with Alcatel-Lucent's Bell Labs division, which has 31,000 patent families under its belt and eight Nobel prizes in its trophy cabinet.
Additionally, said Nokia, the business will strengthen its global presence with leading positions in a number of new markets – notably the US – with an addressable market that is approximately 50% larger than Nokia alone. It estimated it would make net sales of €24.7bn and operating profit of €2.3bn.
At the same time, Nokia has reopened its public exchange offer for remaining Alcatel-Lucent securities, and is encouraging remaining shareholders and bondholders to step forward and tender their stock.
Read more on Mobile networks