Rawpixel - Fotolia
Disconnect between IT suppliers and retailers as need for retail tech grows
The need for technology in retail environments is growing, but almost half of IT suppliers say retailers have no idea what tech they need
Retailers do not know what technology they need, according to 44% of IT suppliers.
Research by law firm Ashfords LLP found that many IT suppliers believe there is a disconnect between their own objectives and those of the retailers they are supplying technology to.
Retailers are definitely seeing the need for more technology in stores and across their businesses, with 82% claiming they will have greater collaboration with technology companies by 2025.
"The good news is that retailers recognise that challenges are looming, and not only in ensuring technology keeps up with competitors and changing demand. The legal and regulatory hurdles of handling increasing amounts of customer data are significant," said Louise Workman, head of retail at Ashfords.
"Retailers and tech suppliers are positive about their future prospects, but will have to pool resources and ensure they are prepared to thrive in a rapidly changing and fluid environment."
Advances in retail technology present data challenges
Where new technologies are implemented, retailers are concerned about the data challenges this will present. Although data analytics can be used to adapt to customer behaviour, there has been a 70% increase in the level of concern over data security for retailers in the past two years.
In October 2015, M&S suspended its website following an IT glitch that allowed customers to see other customers' data, proving retailers still have a long way to go to properly understand and manage customer information.
According to technology suppliers, mobile payments, big data and wearable technology are areas retailers are growing more concerned about.
"The challenge to create a seamless, modern and informative retail experience is huge and our research shows that retail businesses are fully aware of the steps they need to take," said Ashfords CEO and head of technology Garry Mackay.
"The future of retail in a technology-empowered world is bright. However, staying competitive in the years to come will only be possible when retailers pool their resources and collaborate more closely with their tech providers."
Content Continues Below

Download this free guide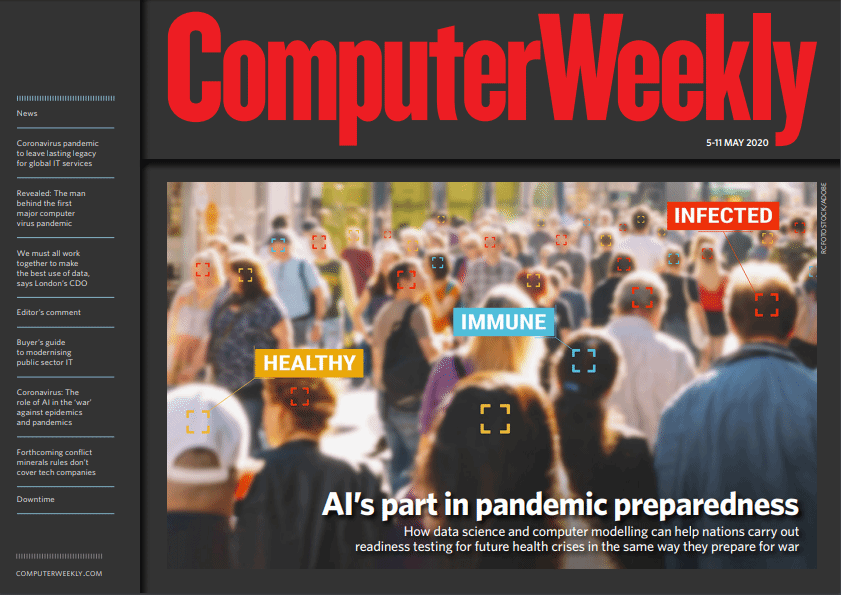 The role of AI in the war against pandemics
We look at how AI and data science are supporting the global push to deal with the coronavirus pandemic. We reveal, and talk to, the man behind the world's first computer virus pandemic, the Love Bug. And we examine how the IT services market will change as a result of the current crisis. Read this CW E-Zine issue now.