ltstudiooo - Fotolia
Staff have IT skills but there aren't enough of us, say public sector workers
Public sector IT leaders say the people they have are appropriately skilled, but there is not enough staff in public sector organisations to get things done
Public sector staff have the appropriate IT skills to deliver digital transformation, but are unable to do so because of the small numbers of people in public sector bodies, according to research.

Download this free guide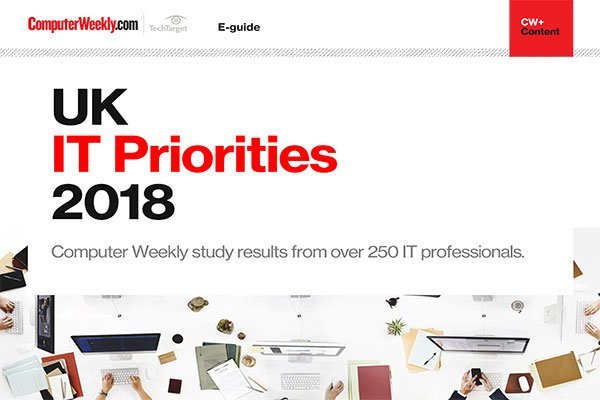 2018 UK IT Priorities survey results
IT organisations in the UK and across Europe are starting to accelerate the move to the cloud. Read more about the key areas in which senior IT managers are planning to invest in over the next 12 months.
A study by enterprise application platform provider KnowledgeKube revealed IT leaders in public sector organisations claim their headcount is not large enough to cater to the demand for digital initiatives, with 69% pointing to lack of staff as the reason for not delivering digital.
But 91% of those surveyed said they believe workers have the skills needed to provide digital transformation, while 90% recognise that software development is integral to digitisation.
Peter Robbins, managing director of KnowledgeKube creators Mercato Solutions, said: "More than three-quarters of IT executives agreed that both internal and external processes should be digitised, yet perceived costs and a lack of resources are still holding organisations back."
This has led to an increasing number of IT leaders believing the responsibility for digital transformation is organisation-wide, as although 25% still think digital transformation should fall to the IT team, 48% believe multiple departments should be responsible.
The public sector is currently attempting to adopt a more agile digital approach to IT, spearheaded by the Government Digital Service (GDS) and its government-as-a-platform (GaaP) idea, whereby commonly used processes are developed as a standard to scale across public services with similar needs.
Two-thirds of public sector IT leaders are behind the idea of GaaP, claiming it will support innovation.
But also high on the agenda are extending and connecting legacy IT systems and their data, an initiative that 20% of public sector IT leaders are prioritising.
This is something the GDS aims to reduce through its GaaP initiative, as well as through schemes such as the Digital Marketplace to allow digital IT service procurement.
"With a global IT skills shortfall and wide recognition that existing resources cannot meet business demand for digital, new ways of working to create apps that automate need to be adopted," said Robbins.
"Emerging codeless platform technologies are now helping organisations address this challenge by enabling non-programmers as well as IT to create enterprise applications. This means without the need to write code, organisations can quickly mobilise and build greater internal digital capability for large-scale digital transformation."
Read more about government as a platform
Government as a platform is the latest buzzword in Whitehall - but is that really what they are going to deliver?
New government as a platform prototype system would provide a standardised way to take payments from citizens for online public services
Read more on IT for government and public sector