HP embarks on cloud services pilots in Greece, Spain and Portugal
HP reinforces commitment to EU cloud adoption push with pilot projects in three European cities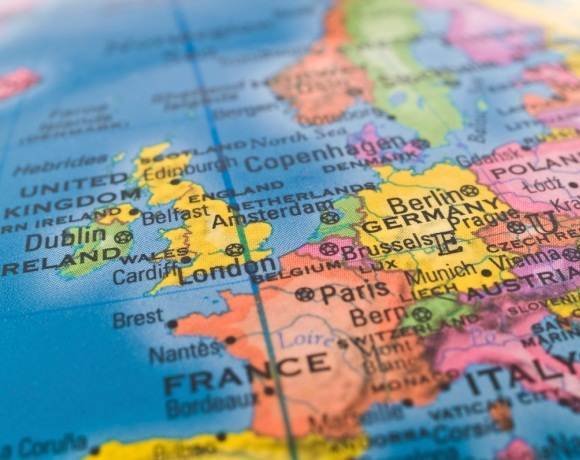 HP is to help three European cities adopt cloud computing, as part of a series of pilots in support of the European Commission's Storm Clouds initiative.
The hardware giant will provide the three cities, which include Valladolid in Spain, Águeda in Portugal and Thessaloniki in Greece, with access to an HP Helion-based infrastructure-as-a-service (IaaS) platform.
Helion is the name given to HP's enterprise cloud platform, which is used to deliver a mix of open-source-based private and hybrid services to users.
HP has also committed to helping these cities establish common strategies for moving to the cloud, as well as standards to aid the delivery of open and interoperable off-premise services to their citizens.
Depending on the success of the pilots, it is hoped the aforementioned standards would be easy to replicate in other European cities and, in turn, help the European Commission establish how best to get more public sector organisations using cloud.
The latter is a central aim of the European Commission's Storm Clouds project, which was first mooted in October 2014 as a new, more flexible means of delivering public services to European citizens.
As such, each of the three pilot cities will use cloud to deliver a different public service to highlight the wide variety of offerings that can be offered to citizens in this way.
For instance, Valladolid will use cloud to offer residents easy access to city planning documents, while Thessaloniki will run a virtual marketplace for local businesses, and Águeda will use the scheme to launch a feedback system for residents about how to improve the city's surroundings.
Europe-wide cloud adoption
HP announced the initiative at its Cloud 28+ Symposium in Frankfurt, where the supplier was keen to talk up the cost and efficiency benefits the public sector stands to gain by adopting cloud technologies.
The event takes its name from a non-profit, Europe-wide initiative that HP has been championing since April 2014 which seeks to create a centralised catalogue of cloud services that European commercial and public sector organisations can use.
The catalogue will be populated with offerings from independent software suppliers and resellers, with each one taking into account the data protection laws of each of the 28 EU member states so that it's easier for them to adopt off-premise technologies.
Speaking at the event, HP director of marketing for cloud across Europe, Andrea Monaci, said the project should ensure cloud adoption rates in the continent keep pace with the rest of the world.
"Everyone knows other regions in the world where cloud adoption rates are higher than in Europe, the Middle East and Africa, but we believe that we have fantastic ideas that are not available elsewhere in the world, and now we need to work out how to deliver those in Europe," he said.
Read more on Cloud computing services