How will tech startup clusters survive outside London?
Computer Weekly looks at how technology startup clusters outside London are performing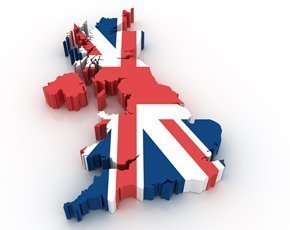 When it comes to technology startup clusters, London is hot on the heels of Silicon Valley in the US, nurturing and growing small tech companies thanks to the multitude of incubators, innovation hubs, investors and networks that choose the capital as their home.

Download this free guide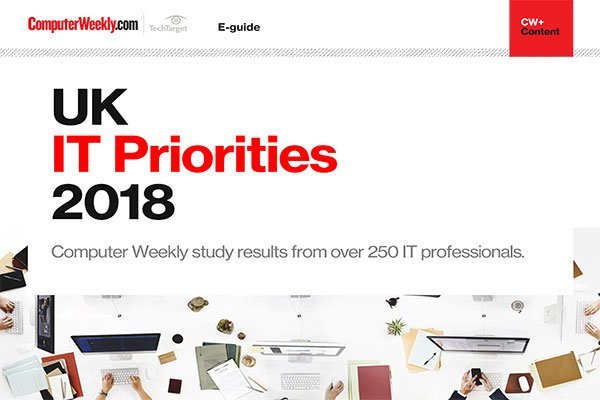 UK IT Priorities 2018 survey results
Download this e-guide to discover the results of our 2018 UK IT Priorities survey, where IT leaders shared with us what they are going to be investing in over the coming 12 months.
By submitting your personal information, you agree that TechTarget and its partners may contact you regarding relevant content, products and special offers.
You also agree that your personal information may be transferred and processed in the United States, and that you have read and agree to the Terms of Use and the Privacy Policy.
Throw into the mix the government-backed Tech City organisation, which has been at the helm of promoting the best of British startups in the capital for the past three years, and you have a recipe for success.
But this London-centric approach is making it difficult for tech startup clusters to get any traction outside of the capital.
That's not to say there aren't any. There are clusters in Bristol and Glasgow, as well as Cambridge with its history in wireless technology, and Manchester which argues it created the first computer in 1948.
Even areas such as Brighton, Portsmouth and Bournemouth on the south coast are beginning to grow technology clusters, according to Russ Shaw, founder of London Tech Advocates, a coalition of experts in the tech sector.
"In some of these places you get some of the bigger corporate folk saying they are fed up of working for American Express in Brighton or IBM in Portsmouth and they want to go out and start something on their own," he said.
As people start out on their own, little clusters emerge with a mix of ex-corporates and natural entrepreneurs. "It just aggregates together," he said.
"But London is a global brand – the only truly global city," said Shaw. "A lot of folks in Silicon Valley don't necessarily know other areas of the UK – when they hear Birmingham, they think Birmingham Alabama – but they know where London is. But there's no reason why you can't connect to other parts of the UK."
But how do these clusters compete with the capital city for attention and investment to grow?
London is expensive
A recent YouGov report stated 70% of London's SMEs have been struggling to expand their businesses in London. The report concluded high business costs, lack of affordable office space and the skills gap as major barriers to growth in London.
But Damian Collins, MP for Folkestone and Hythe, said startup clusters need to be connected to the capital. He said the connection between the South-East and London is really important for the Kent tech cluster, and is complemented by the high-speed rail link which gets commuters to the capital in under an hour.
"On our doorstep we have one of the world's most important tech cities, which is also Europe's centre. The fact that we are so close to it has got to be a selling point," he said.
Late last year, Mind Candy CEO Michael Acton Smith told Computer Weekly UK technology startups should stay in the capital to take advantage of the city's talent.
"If you've got an idea, you can do it anywhere," he said. "But there's an advantage to locating near other startups where the talent pool is full and concentrated."
The CEO of the British entertainment firm, which created the virtual online world of Moshi Monsters, said it will be tough for startups moving away from London's Tech City: "Becoming a startup in Manchester or elsewhere is a lot easier said than done."
Cardiff is not far behind London's super cluster
Neil Cocker, co-founder of the startup hub Cardiff Start, took several startups to Seed Camp in London earlier this month. He wrote a blog post about his experience of mixing with some of the London startups.
He said the Welsh contingent did not have as much confidence as the London startups, but was confident that startups from Cardiff would not have been out of their depth there in terms of quality.
He said Londoners learn business development skills instinctively: "It's very much in the air in London, but our guys are learning those as secondary skills. I think too many of us, myself included, have fallen into the trap of believing that what we're doing isn't as good as the stuff being churned out in the bright lights of London. We assume that they're more technically literate, have better ideas, and come up with ideas before we could. And that's just not true in the vast majority of cases.
"But the encouraging fact is that despite being much, much smaller than a super-cluster like London, Cardiff is really not that far behind at all."
Startup opportunities outside the capital
Neil Cocker, co-founder of the hub Cardiff Start, said the tech cluster in South Wales cannot exist without ties to London and its angels and venture capitalists.
"Fundamentally, if you're an investor, with so many opportunities within the M25, why would you go two hours west to where it rains a lot more?"
"Most startups take it upon themselves to maintain relationships," he said. But Cardiff Start is looking into taking a minibus of startups to London once every quarter for a pitching session.
He also said Welsh businesses are missing out because the area does not have a startup history. "We don't have a bunch of 45-year-olds who made their money 10 years ago and who are reinvesting their time, money and expertise in the area. We miss out on that," he said.
But the cost of living and quality of life keeps entrepreneurs like Cocker in Cardiff, which is one of the fastest growing capitals in Europe.
Lifestyle and coffee is important
Dale Murray, CBE, an angel investor and co-founder of Omega Logic, which launched mobile top-ups in the UK, said the challenge for startups outside London is encouraging angel investors to step away from the wealth of choice in London.
"You've got to make it exciting and potentially successful," she said. "Tech City works so well because it is a genuine hub with lots of success stories, great transport and great coffee."
She insisted coffee and lifestyle is an important factor to creating a new tech hub.
A selection of entrepreneurs and representatives from south-east England attended an event in London's FinTech, Level 39 this week, held to promote awareness of East Kent's startup cluster and its proximity to London and continental Europe. The area prides itself as having a different lifestyle to London's Tech City, while offering £35m of interest-free loans to growing businesses.
"You've got to find ways of promoting yourself to investors, and it's very easy to get to Canterbury," said Murray.
Founder of the startup digital marketing agency Sleeping Giant Media, Luke Quilter said his office in Folkestone has a great selling point as you can see France from his window on a clear day. He said these factors, along with clean fresh air, make Kent's tech cluster different from London and, in turn, more attractive to investors.
Eric van der Kleij, (pictured) head of FinTech accelerator Level 39, said: "It's very cost-effective to set up a startup in other areas of the UK, but you also have to have the lifestyle. You can't ignore that – it's a critical thing."
It's very cost-effective to set up a startup in other areas of the UK, but you also have to have the lifestyle

Eric van der Kleij, Level 39
He said the lifestyle in Shoreditch, where London's Tech City is situated, was created by artists who rented empty shops from the council for "meanwhile use". The council permitted these short-term leases, which allowed artists to put up their works, sell good coffee and come up with a business plan.
"There are areas where a lot of people go, but there isn't necessarily a community there," he said. "But it can be created by organic regeneration."
Government help
But startups outside of London still have to stand out among the noise from Tech City. Van der Kleij, who was the first CEO of Tech City, said he implemented a tech friendship agreement between London and its twinned city, Londonderry in Northern Ireland. Digital Derry partnered with London to learn from Tech City and create clusters outside the capital.
He also said his successor Joanna Shields, who only recently stepped down as her role as CEO of Tech City, had also made an effort to shine a light on startups outside of London, while trying to connect clusters together. Additionally, the current CEO of Tech City, Gerard Grech, has told van der Kleij of his intentions to continue these efforts in the future.
Van der Kleij also said the Technology Strategy Board's smart cities initiative has opened up a network between London and Scotland. Last year, Glasgow was chosen to receive a £24m government grant to help transform it into a futuristic smart city. Van der Kleij said this demonstrator programme connected the city in Scotland with London.
"That shines a light on the city and we can learn from Glasgow about smart cities," he said. "That immediately connects us – we now want to share data with them."
While pockets across the rest of the UK are beginning to speak up and be noticed by the rest of the country, London must remember how much is dependent on the capital's success. As London continues to grow, the tech sector and the government needs to focus on building connections to create a network across the rest of the country if the UK is to benefit overall.
Read more on Technology startups