CIO interview: The Met's Richard Thwaite on its Total Technology IT strategy
Metropolitan Police CIO Richard Thwaite on getting the business and IT suitably aligned as the force embarks on a four-year IT strategy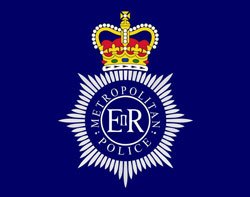 Following the announcement of a four-year IT strategy for the Metropolitan Police, CIO Richard Thwaite speaks to Computer Weekly about the challenges it faces in getting the business and IT suitably aligned as the force embarks on its Total Technology vision.

Download this free guide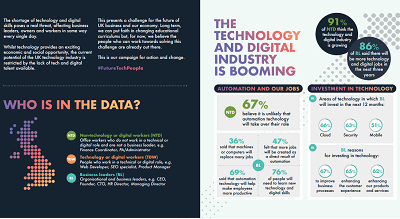 Infographic: How to future-proof UK technology
There is no doubt that the technology industry is booming right now, bringing with it exciting social and economic opportunities. However, there is a real fear that the UK industry may be stunted due to the lack of talent available. This e-guide helps to break down the future fears and expectations of dozens of business leaders and tech workers.
The Met's IT has been under intense scrutiny over the past 16 months, following an internal investigation by consultancy Deloitte in October 2012, which stated a "compelling and critical" need for change in the way the force delivers technology.
The Deloitte report warned that if the Met did not complete the 100-day plan – including the delivery of the new strategy – it would risk "underachieving and, at worst, could have a destabilising impact" on policing.
The London Assembly then conducted an investigation of its own, which led to the Smarter Policing report in August 2013. But the new plan remained unseen nine months later, only being revealed last week.
While the plan was delivered nine months late, Thwaite insists it was on track internally. He joined the Met as CIO in February 2013, and by the end of April there was a "very clear high-level business plan", he says, which the management board approved before moving on to work on the technicalities.
Aligning technology with police goals
Thwaite says the plan was not published until last week because the Met was not given any budget until more recently and it wanted to be able to prove its business case.
Following the highly critical reports last year, Thwaite says the commissioner of the force was very keen to understand how technology could help policy and achieve results in terms of cutting crime and improving victim care.
The main challenge in delivering the strategy is in getting the business to think through the implications of the technology, he says.
The IT team needed to translate how technology could help achieve those goals.
"Fundamentally, the tech is pretty old," he says. "It's had a long life and we're at the state where it needed a lot doing in terms applications and infrastructure – it needed a complete refresh."
But reductions in budgets, combined with increased performance expectations, will have an effect on how the Met goes forward with its latest approach to IT.
The Metropolitan Police Service must deliver overall savings of 20% – around £500m – which equates to savings of £60m from its technology budget by 2015/2016. The new IT strategy will see investment of £200m over the next three years, and will cut ongoing IT costs by 30%, allowing the Met to meet its savings target.
"It's a very exciting time for the Met Police and for London," says Thwaite. "It's a great opportunity to transform the Met Police through use of technology and create a truly digital police force."
Moving to mobile
One of the main areas the business side of the Met was keen to implement was the use of mobile devices.
"You can see how using mobile devices can be powerful for an officer and how it can transform how they do their job," he says. "But what about all the bits below the surface? It's like an iceberg, with disparate databases and out-of-date technology – how do you make that less visible, and how do you do that heavy lifting to enable what the business wants?"
It's a great opportunity to transform the Met Police through use of technology and create a truly digital police force

Richard Thwaite, Metropolitan Police
A lot of other forces have been using mobile devices, says Thwaite, but he has to ensure the Met's solution is fully integrated into a refreshed back-end system.
Under the Total Technology strategy, the Met plans to implement a number of mobile technologies over the next three to four years, including the use of mobile devices to capture witness statements and evidential photographs for improved criminal justice outcomes.
Thwaite says the first mobile trial will be a pilot of iPad minis for use by officers in the Hammersmith and Fulham Borough later this year, where 500 iPad minis will be trialled for six months from April. Following this, he estimates 15,000 devices would be needed to kit out the entire force in London.
"It's an exciting opportunity to see technology help transform the policing environment, which is very old-fashioned, with police officers using their notebooks – we're moving into the 21st century," he says.
Consolidating myriad databases
One of the big technology challenges is to overcome the myriad databases the Met currently uses. Thwaite says in a domestic violence case, the victim's name would be input to 12 different systems, while the offender's name would be entered 10 times.
"Can you imagine all the opportunities for mistake?" he asks "We're replacing the myriad databases with a single database [to deliver] all information in a transparent way."
Additionally, the Met plans to use open data standards to share outside information across different areas of the organisation. The open data standards will allow outside information such as weather and bus routes to be mashed together to create new and innovative analytical techniques that will help with predictive policing, criminal investigation and analysis.
"We know where crimes occur by mapping information from geographical locations, and by using algorithms we can access where further crimes may occur to help patrolling officers," says Thwaite.
The Met has had a basic level of predictive policing in place for around 12 months, but he says with the new capabilities of the joined-up systems it can push this further.
Agile delivery
This approach fits in with the Met's agile IT strategy, which allows the police force to respond quickly to new technologies, while providing more flexibility along the journey.
Outcomes for London
An improved 999 system will allow officers to respond faster and with greater situational awareness.
Officers will use mobile devices to capture witness statements and evidential photographs for improved criminal justice outcomes.
Using online systems, victims will be able to report non-emergency crimes, provide video and photographic evidence, and track crimes.
Police will use social media more effectively to inform and interact with the public.
The Met will use advanced data analysis tools to predict crime trends and crime hotspots.
Body-worn video equipment will provide reassurance of police professionalism.
Officers will have a greater visible presence due to improved tools for mobile working.
Taken from the Total Technology report
"We've laid out a blueprint to start that journey, and we're starting now, trialling as quickly as possible, with agile methods, and working very closely with officers for quick feedback to adjust," says Thwaite.
Tower model approach to IT
The Met has chosen a tower model approach for its IT, which involves breaking down the common software components into building blocks and implementing a service integrator to oversee this layered structure. The benefits of this model include business alignment, cost-effectiveness, re-use of standard products, transparency, collaboration and future-proofing.
The towers will include network communications (including telephony), datacentres and hosting, end user computing, and applications. There will also be a number of limited cross-tower systems, one of which will be the command and control centre.
Currently, the Met's major outsourcing contract is with Capgemini, which ends in 2015. Thwaite is in conversations with the supplier to investigate how to transform its model, but if Capgemini wishes to become the new systems integrator, it will have to retender later in the process.
Read more on CW500 and IT leadership skills