Passengers navigate Gatwick airport using Google Street View
Gatwick Airport is using Google Street view to help passengers find their way around the airport and into the duty frees
Gatwick airport is using Google Street View to help passengers navigate departure halls and find their gate.
Passengers will be able to plan their journey on a home PC, or use a smartphone in the airport to locate their departure gate and shops they want to visit.
The project, the largest implementation of Google Street view indoors in Europe, is the latest in a radical programme by Gatwick Airport to replace traditional IT systems with cheaper, more flexible cloud services.
The service, which went live today, should make visiting the airport a more relaxing experience for passengers who do not fly frequently, said Michael Ibbitson, Gatwick's CIO.
"Going to the airport for a lot of people can be quite stressful," he told Computer Weekly.
Passengers will be able to see an interactive map showing their position in the airport on their mobile phones. And they can use the application in "compass mode" to help them find restaurants and the duty free area.
The service, which went live today following two weeks of testing, is the biggest implementation of Google Street View indoors in Europe, said Ibbitson.
It will help make passengers feel more comfortable while they wait for flights, so they are more likely to use the airport's services, the airport believes.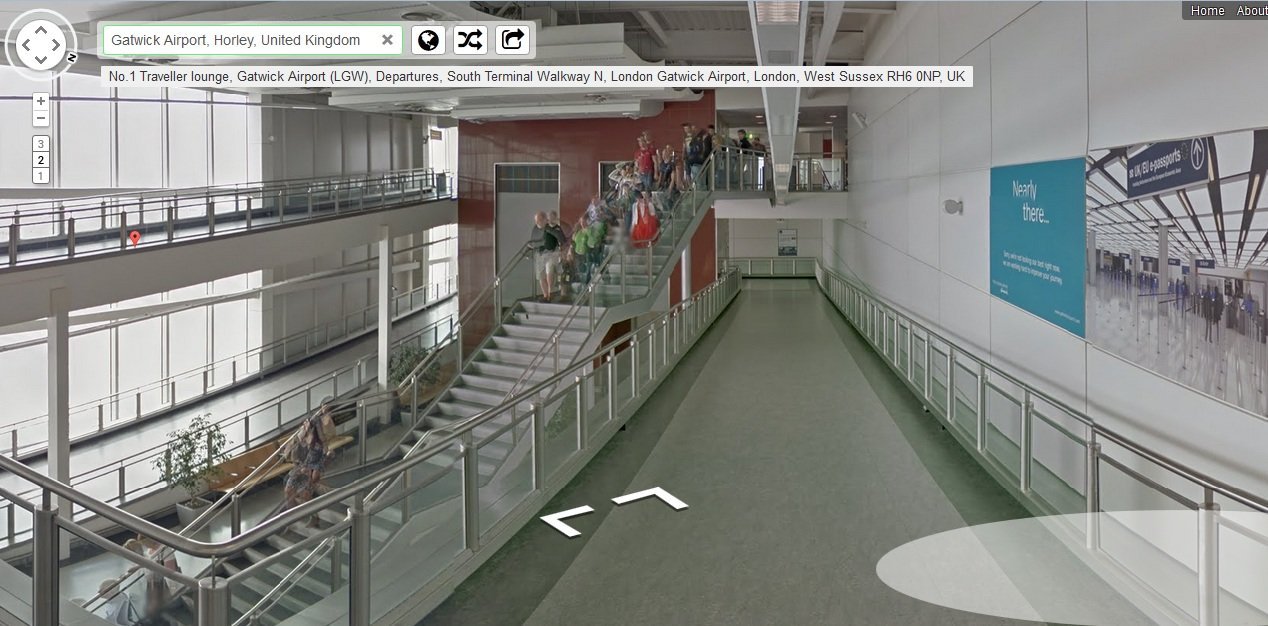 "The intangible benefit for us will be increased revenue in the shops and the food and beverage outlets. Passengers will be able to find them easier, and they will be more comfortable because they have seen the airport before they get there," said Ibbitson.
The airport has worked with the Border Agency and the Police to identify areas of the airport that can be safely photographed without disclosing sensitive information.
"We had to review all the imagery with the security teams and with the border force to ensure we had protected everybody's security concerns," he said.
Staff from Google mapped the airport in just ten days, with the help of airport staff.
The project cost the airport very little, apart from the time of Border Agency and Security staff, Ibbitson revealed.
"It's a service that Google provides free because it's in their interests to get people on their platform as well. So it's a win-win for both organisations."
Read more on Mobile networks