Scotland signs deal on broadband roll-out
Funding of £264m has been announced by the Scottish government to roll out broadband to 85% of the country's homes and businesses by 2015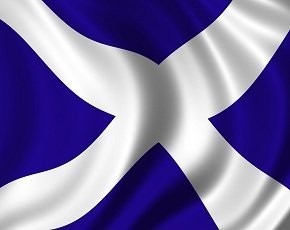 New funding has been announced to help with the roll-out of broadband across Scotland.
Nicola Sturgeon, deputy first minister of the country, confirmed £264m of investment in the project, which aims to give fibre broadband to 85% of homes and businesses across the country by 2015, increasing to around 95% by 2017.
However, it is not yet clear what proportion of these connections will reach the superfast speeds pledged by the government, as surveying is yet to be completed.
BT has been awarded the contract to deploy the fibre, investing £106.7m of its own cash into the roll-out. However, the public purse will bear the brunt of the funding.
While £50m will come from BDUK – the government organisation tasked with the UK broadband roll-out based within the department for culture, media and sport – a further £51m will be invested by an alliance of 14 local authorities from across Scotland.
The Scottish government will top up the pot with £36.4m, and the remaining £20.5m will come from a grant from the European Regional Development Fund.
"Next-generation broadband enables businesses to compete on the international stage," said Sturgeon. "It has the potential to transform the way in which we educate our children, provide health and social care and deliver our public services. It provides Scotland with a platform on which we can build and sustain a world-class digital country.
More on rural broadband
"Both national and local government recognise that digital connectivity is vital to future economic prosperity, and the success of our partnership is testament to our shared ambition to ensure that Scottish businesses and communities realise the benefits of the digital age."
The initial focus of the project will be in rural areas to support small and medium businesses, as the government hopes it will "encourage economic growth in hard to reach areas".
Bill Murphy, managing director of next-generation access at BT, said: "We believe that access to a reliable, high-speed broadband service can shape lives for the better, so this is an important moment in the evolution of Scotland's communications story.
"We'll create a platform to support Scotland's economic and social prosperity well into the future. It will stimulate growth in its thriving small business and social enterprise culture, helping the country compete in an increasingly digital world."
The scheme adds to another project announced in March that will see the Highlands and islands in the north of Scotland receive £146m of funding for its broadband roll-out. BT has again been awarded the contract and is working in partnership with Highlands and Islands Enterprise to give 84% of homes and businesses fibre by 2016.
Read more on Telecoms networks and broadband communications