Google's role in the enterprise: Interview with Thomas Davies
As Google prepares its Q4 2012 results, UK head of enterprise Thomas Davies talks about the merger of cloud, social, mobile and big data
Enterprise is one of the four pillars of Google's business. It may have yet to be recognised for sizeable revenues, but Google expects to make a big enterprise push in 2013.
Thomas Davies has been head of Google Enterprise UK for the last 12 months. He says: "We had an incredible year in 2012 and finished the year incredibly strongly."
Thomas Davies believes there is now mainstream, critical mass adoption of Google's enterprise products: "We were 1% of Google's revenues, then 2%, then 4%," he points out.
Enterprise is one of Google's core businesses. The other businesses are: Advertising, Chrome and Android. The enterprise business benefits from the other core businesses, says Davies. For instance, in the next few years over 25% of devices in the enterprise will be Android–based, according to industry experts.
"My role is to make sure the UK and Irish business is represented and taken to market in the right fashion. Within the enterprise team, everyone looks forward to meeting customers. We pivot the business around our customers. How we bring our products and services to market is driven by customers."
Cloud goes mainstream
Related cloud computing articles
In the last five to six years he says Google has been operating in a head wind, facing resistance to its vision and strategy. "We are now operating with a tailwind for the first time," says Davies.
He says that, in 2007 to 2008, most conversations with customers were around reducing total cost of ownership (TCO). Rentokil and Jaguar achieved 50% TCO. But in the last 18 months there has been a shift in how CIOs see value.
Davies believes the main hurdles to wide-scale cloud adoption have been overcome. Google made progress in 2012 in data compliance in the cloud. In May 2012 it achieved ISO 27001, which should give business users greater comfort in Google's ability to store customer data securely. A further breakthrough in June means Google now offers European Model Contract Clauses, which allows enterprise customers to store people's personal data collected in Europe in the Google cloud in the US, in compliance with the Safe Harbour agreement.
We don't win on price. We win on value and technical, business and cultural change

Thomas Davies, head of Google Enterprise, UK
"I spend as much time with CEOs as with CIOs. There are technical benefits moving to Google Enterprise, but the higher value is around the business," says Davies. This concerns looking at how to improve certain aspects of the business by applying techniques such as cloud computing: "Are there certain processes we can create by using cloud?"
One example is automatic translation. "You can auto-translate in IM, in email in documents and on websites, which means you can transform the way you engage with your supply network," he says.
Davies recently visited a group CIO at a FTSE100 organisation who explained how she was using Google Translate to improve her communications with a CIO in the Argentinian subsidiary: "Supply chains are global so the ability to communicate in 64 languages is essential. It is self-learning and gets better every day," Davies adds.
In his experience, CEOs are keen to find out how their businesses can emulate Google's innovation culture. For Thomas, innovation stems for collaboration, which is enabled by Google's own philosophy on how its software and services differ from rival offerings.
Among the biggest changes he has seen is the cultural change in the way people work. "People look at Google as a five- to 10-year partnership."
Android
No conversation with Google is complete without a discussion on Android. But for Davies, the business world is not looking for a platform war.
"Every CIO I have met says they do not want to support a monolithic stack. They want applications that can support any operating system and they need multi-device management," says Davies.
He believes that being locked into a given technology stack – whether it be Blackberry, Nokia, SAP, Microsoft or even Apple – makes it harder for businesses to adapt to change. "I'm sure another platform will come along. The notion of a three-year roadmap has completely evaporated. People want an agnostic, flexible platform on which they can build business applications that add value," he says.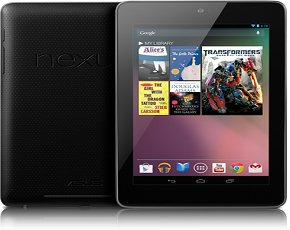 He says businesses should not be penalised because they have a multi-OS strategy. According to Davies, this is why Google makes Drive (shared storage), Docs (word processor), Google Slides (presentation graphics) and Sheets (spreadsheet) apps as OS-agnostic services.
"We don't treat Android as the first-class citizen, and iOS as second class. In any operating system, the browser is the common denominator and the customer comes first," he says.
Cloud differentiation
The four major trends of social, cloud, mobile and big data present a once-in-20-years opportunity, according to Davies.
Google Enterprise will be focusing on its compute engine and platform as a service during 2013.
"We have several products that support over 1 billion users. Gmail has 500m users. In 2013 we will see enterprises looking at search, geo-commerce and our cloud business," he says. According to Davies, Google will aim to differentiate its cloud platform and services. While AWS offers Azure, Oracle and SQL Server or .Net, so the only competitive advantage is cost. Google uses none of these technologies in its platform.
"We don't win on price. We win on value and technical, business and cultural change," he says.
"In the SaaS space, we have never come to market with next personal productivity tool, which is what Office is. [Google Docs] is all about team based collaboration."
On the platform side, Davies claims Google is very good at storage. It is the fourth largest PC server manufacturer. It builds all its own servers.
"Our customers can build applications on the same platform that hosts Gmail, with the same level of performance and reliability," says Thomas Davies.
Read more on Collaboration software and productivity software