CIO interview: Steve Whatson, IT director, Metropolitan Police
Steve Whatson, director of ICT for the Olympics and Major Change at the Metropolitan Police Service, discusses the challenges of IT transformation at the Met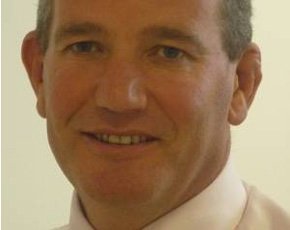 The Metropolitan Police Service's IT director talks to Computer Weekly about the Olympian challenges facing IT transformation at the Met now the London 2012 Games are over.

Download this free guide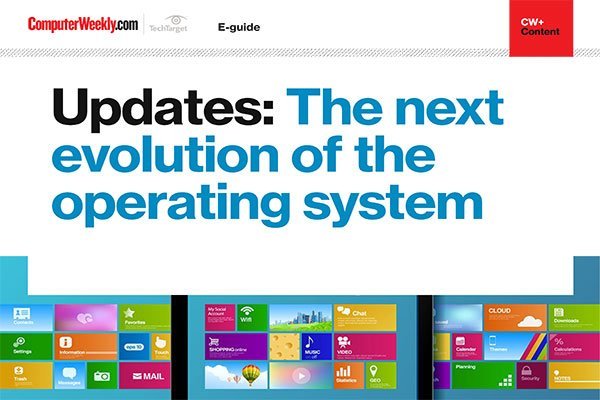 Software Updates: Our latest e-guide is available for your device. Download now?
See how operating systems are evolving with the help of continuous updates and learn about how the Spectre and Meltdown microprocessor flaws have led to improved, more secure processors being released and how Microsoft is evolving its Windows desktop operating system.
---
Steve Whatson (pictured), director of ICT for the Olympics and Major Change at the Metropolitan Police Service, has his work cut out, with the Met being tasked with plugging a £550m budget gap. As director of Major Change at the force, it is his job to use part of the Directorate of Information's (DoI) £202m budget next year to drive out some of those costs with IT.
This move comes as the Met's director of information, Ailsa Beaton, is due to step down next year.
"Because we are a support service, the Met needs to focus on frontline policing. IT has a fairly large role to play – it can't alone hope to plug the gap, but it can maximise what we can do," he says.
New models of IT
One major procurement and implementation exercise pending is a new command and control system, which coordinates public calls with police response.
"We deliberately took the decision to delay procurement of the command and control until after the Olympics," says Whatson. "It was due to be upgraded in 2011. Instead, we did a mid-life upgrade and refreshed the hardware and software – that allowed us to plan the replacement for 2014."
The Met needs to focus on frontline policing. IT has a fairly large role to play – it can't alone hope to plug the gap, but it can maximise what we can do

Steve Whatson, Metropolitan Police Service
As the Met is one of the largest forces in the world, the system is expected to receive heavy use. "We want something that runs on an up-to-date platform and is flexible and easy to enhance and maintain," he says.
The Met plans to deliver messaging as a service and replace its in-house email system with one externally hosted by Capgemini, due to be live next year.
"We're also in the process of replacing our back-office system with Operational Policing Systems Futures, which is moving towards a cloud-based approach to delivering systems," says Whatson.
The business case for the procurement is expected to be ready for next year. The organisation will consider the CloudStore as one possible option, but Capgemini will be responsible for the network for the time being, he says.
The full renewal will happen in 2015, when the contract with Capgemini expires.
Cloud and virtualisation will be key in cutting costs.
Mobile computing for police officers
There are also plans to get the front-facing police counters to do more. One solution is to create a video-conferencing translation service. "London is very diverse, with many different nationalities. We are looking at the method of dealing with that, in terms of how they are interviewed," says Whatson.
The force is looking to deploy more mobile technology to operational police officers who spend much of their time out of the office interacting with the public. This could maximise resources by reducing the need for officers to return to the office to file paperwork.
Tablet devices would need to operate at restricted level. Although the government's security arm CESG has issued advice to allow departments to use iOS6 devices up to restricted levels, Whatson says the organisation will also be looking at the BlackBerry tablet.
"But you have to bear in mind that the police have to carry all these things. And there are questions around battery life, such as the GPS being switched on and eating up the battery. Police are on shifts for eight hours," he says.
There are a total of 3,500 mobile PDAs in use by the force, along with a range of other technologies, such as in-car mobile data terminals.
"We are looking at apps to retrieve intelligence about a location or person. It's important that if we deploy an officer to a location, they are aware of what they are walking into," says Whatson.
"And in reverse, we need to know where they are, such as having the history about the person they are going to see. Some of that we can deliver already, but it's about making it easily accessible. We will be trialling that next year," he says.
Read more CIO interviews from Computer Weekly
Managing change
But the procurements come amid huge changes for the Met.
"The Met is changing, and IT will have to fit in. The way the Met delivers services to the population of London needs to change," says Whatson.
A greater use of outsourcing is one option being considered, he says. However, Whatson will not be responsible for deciding the future model because there is a Met Change programme driving from the centre.
But when it comes to IT, Whatson believes the DoI has an active role to play in cutting costs.
"We should be suggesting what should be done for the technology, what advantages can be gained. Particularly for the mobility work we are doing," he says. "The key factor would be to show need, driving savings – they may be in time rather than money, but that allows police officers do something else."
By cutting back-office costs through IT, Whatson hopes to maintain frontline staff numbers at 31,000.
Olympics legacy
Whatson is also in the process of decommissioning the Olympics technology.
Planning for the Olympics began six years ago, with the body having made initial preparations at the bid stage. Whatson joined more than four years ago to plan for the delivery of IT, with total Home Office spend for the games coming to £70m.
The Met worked closely with its outsourcing partner Capgemini, as well as BT, Unisys for its command and control unit, and Frequentis which did Airwave.
The big projects for 2013 are the command and control system, the Operational Policing Systems Futures, ensuring the wider technology estate is up to date, and maximising every opportunity to save money

Steve Whatson, Metropolitan Police Service
"Most of that was delivered early, such as the enhancement to Airwave, an increase in capability across a swathe of central London, and building additional coverage," he says.
The Met has two special operations rooms where it runs command and control, the capacity of which was doubled for the Olympics. "When the Royal Wedding and riots happened, we already had the special operations rooms ready," says Whatson.
Other aspects of the operation required last-minute implementations, such as the installation of command posts which coordinate emergency operations, in venues that were not built until close to the date.
An Olympics coordination centre was created, along with an international liaison unit and intelligence centre. A geographic information system (GIS) mapping system for the Met and county forces which took part in Olympics policing was also installed for use during the games.
"This was to be used so we could gather a common situational picture, which enabled all the forces to see the same map. We also put in a load of connections to CCTV so we could see Olympic park cameras, and auto number plate recognition to protect the venues by checking vehicles against the database," he says.
Capacity for Airwave is to be kept and used, along with the upgrade to the special operations room, the auto number plate recognition system and the GIS tool.
But the coordination and intelligence centres have been decommissioned, with the space reallocated. "It's a bit of a mix legacy from an IT point of view," he says.
Looking ahead
So what will be the key challenges for next year?
"The big projects are the command and control system, the Operational Policing Systems Futures, ensuring the wider technology estate is up to date, and maximising every opportunity to save money," says Whatson.
"Against that is a desire in the business to use more technology in other areas to reduce costs," he says.
"I am possibly busier than I was during the Olympics!"
Read more on Tablet computers