Organisations will focus on datacentre efficiency in 2013, says Ovum
As businesses seek the best value from investments they will try to reduce costs and improve sustainability in their datacentres in 2013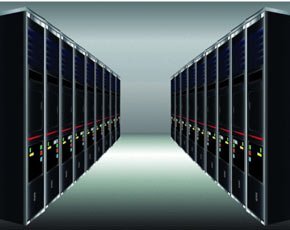 Enterprises want the best value from their investments and will try to reduce costs and improve the efficiency of their datacentres in 2013, according to a study from analyst Ovum.
The sustainable datacentre market will see accelerated growth in 2013 as it becomes more focused on cost-savings, and provides more efficient internal IT delivery methods such as virtualisation, software-defined networks (SDNs) and the use of converged infrastructure solutions, according to the firm's research.
"Due to the rise of the datacentre infrastructure management (DCIM) market, now referred to as IT financial management, closely linked to the cost and availability of energy, the role of chief sustainability office (CSO) will become more commonplace in organisations," said Roy Illsley, principal analyst at Ovum and author of the report.
Although DCIM represents a small market today, it will become more widely used in 2013, as its initial drives will be based on costs linked to energy and change, the analyst predicted.
"As organisations look more into saving costs, energy represents a huge percentage of the cost base," Illsley said.
Development and operations (DevOps) will also become part of a CIO's sustainable datacentre strategy in 2013.
Will a fully virtualised datacentre become a reality in 2013?
While sustainable IT, DCIM and DevOps will be the key focus for enterprises in 2013, other trends predicted for 2013 by Ovum include the possibility of complete virtualisation of all layers in the datacentre, from the database to storage.
Total virtualisation will also drive the need for greater automation technologies and the associated orchestration layer.
Read more about DCIM
Bring-your-own-devices (BYOD) will become more in evidence between 2013 and 2014, and the mobile policies for corporate use and the growth of smartphones will be combined to provide a path for increased adoption by employees.
CIOs will look for technologies to deliver the same or more services at reduced cost, the Ovum study showed.
Read more on Datacentre energy efficiency and green IT