STEM report on higher education recommends employers work closely with universities
Industry and academia should work more closely to ensure STEM students graduate with the necessary skills to secure employment, says House of Lords Science Technology Committee report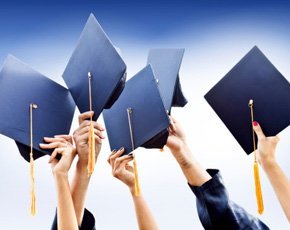 Thousands of UK students are eagerly awaiting their GCSE and A-level results, with just weeks to go until they find out if they have made it through to the next step on their chosen career paths.

Download this free guide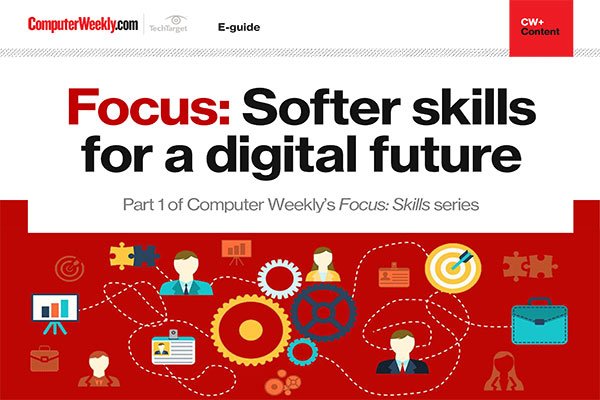 Why softer skills are essential for the workforce of the future
Explore the different types of skills that are needed for technology roles, as well as the increasing importance of soft skills, creativity and diverse thought in developing the technology teams of the future.
But with unemployment on the rise, how can people know they have chosen the right career, the right route, and the right course? With many employers claiming they cannot find the right candidates with the skills required, it begs the question why more employers are not telling universities exactly what they are looking for.
Today, the House of Lords Science Technology Committee launched its report on Higher Education in science, technology, engineering and mathematics (STEM) subjects, which, among other industry issues, raised the question of how industry and academia can work more closely to ensure STEM graduates and postgraduates have the appropriate skills to take into the workplace.
The report, revealed during a briefing at the Science Media Centre, made several recommendations to ensure the UK is well placed to achieve the ambitions of the government's Plan for Growth, a 2011 government report which stated: "Our economy needs to become more dynamic…and retooled for a high-tech future, if we are going to create the jobs and prosperity we need for the next generation."
Education in STEM subjects
Lord (Phil) Willis of Knaresborough, who chaired the inquiry, said there are many emerging "soft STEM subjects" which have very little "hard" maths or science included. "Those who graduate with hard maths/science degrees are most employable, not just in STEM-based careers, but in other areas too, such as financial services," he said.
Employers and universities need to work more closely to ensure they are producing STEM graduates with the necessary skills to obtain a job

Lord Willis of Knaresborough
Willis pointed out that the unemployed with STEM-based degrees are not usually skilled in a particular discipline. "For example," he said, "some forensic science courses include virtually no chemistry." He said employers would rather employ a graduate with a hard STEM degree and teach them the forensic skills required for the job in question.
"Real cradling is needed to let students know what is included in their course and where it will lead them. Employers and universities need to work closer to ensure they are producing STEM graduates with the necessary skills to obtain a job," added Willis.
Professor Sir William Wakeham reinforced Willis's point, with another example of employers not finding the skills they are looking for in graduates. "Speaking to pharmaceutical companies, we found that 80% of their graduates had not covered maths since the age of 16," he said.
Willis explained that the issue stretches beyond STEM-based careers, citing a beautician who runs her own business: "She needs an underpinning of maths to arrange ordering, pricing, accounts, etc."
At the launch of the inquiry into Higher Education in STEM subjects, Lord Willis said: "We are receiving very clear warning signals from industry and academia that the supply and quality of STEM graduates needs to be addressed urgently. If we let our skills base decline it will be extremely difficult to recover in the future. It is vital, therefore, that our higher education institutions, industry and government work together to build the world-class STEM skills base that our nation deserves."
Preparing IT students for the workplace
Commenting on the ongoing evolution of the ICT curriculum, Stephen Ball, vice-president and general manager (UK & Ireland) at Hitachi Data Systems, said: "As the ICT curriculum continues to evolve, it will also be important for education bodies, the government and technology organisations to work together to ensure a more balanced and inspiring IT education to help boost the UK's technology sector and future talent."
Interestingly, despite last year's A-level results showing a decline in the number of students gaining IT-related qualifications, Hitachi Data Systems noted an overwhelming increase in the number of graduate applications.
"[We have seen a] 680% increase since 2010, as well as an increase in the number of applications from female IT graduates," said Ball. "This is extremely promising, particularly for an industry that is in need of greater diversity."
He said Hitachi Data Systems looks for self-starting individuals with the drive, energy and enthusiasm to learn and develop relationships within the sector.
"We also look for graduates who have taken the initiative to experience internships or project work at university, which gives them the confidence to prepare for the business world," added Ball.
Hitachi Data Systems looks for self-starting individuals with the drive, energy and enthusiasm to learn and develop relationships within the sector
Martin Gollogly, UK head of University Alliances at SAP, said when it comes to hiring graduates and school leavers into the technology industry, there are many factors to consider, not just qualifications.
"Firstly, the presence of work experience on a CV is obviously a plus point, but also a rarity," he said. "The reason being is that to obtain work experience at a technology company, candidates need to undergo lengthy training to get up to speed on various tools and technologies. Regrettably, in most cases, by the time interns are confident users of the technology, they've come to the end of their temporary contract."
Through its University Alliances programme, SAP connects with students who are interested in a career in IT.
"We work closely with universities, providing business management systems and SAP products in a demo capacity, which the students can use and familiarise themselves with. Ultimately, enabling universities to include business management technologies in their course programmes – essentially training students in how to use them, and their importance and value to overall business performance – reduces the cost to businesses in training graduates on those programs when it comes to hiring them," said Gollogly.
Beyond technical skills
Gollogly explained that beyond the technology skills required, many other skills are regarded by employers, such as language skills for example.
"In comparison with the rest of Europe, the UK falls behind in terms of people being able to speak a second or even third language, and so my advice to any students or undergraduates is to remember how valuable a second language will be when it comes to finding a job," he said.
Sid Barnes, managing director, IT and Telecoms, at Adecco Group, said academic rigour alone is no longer enough to thrive in today's workplace.
"Employers are looking for a whole range of skills that go far beyond a full set of great GCSE or A-level results," he said. "The narrow focus on exam success and the lack of buy-in from both educators and pupils around the importance and benefit of STEM subjects is leading to too few young people heading for the workplace with an education package that will make a positive difference in the creative and technology industries."
Employers and employees are both concerned that GCSEs and A-levels are failing to prepare young people with skills they need every day in the workplace

Sid Barnes, managing director, IT and Telecoms, Adecco Group
According to Barnes, research from the recruitment firm found that 91% of employers prioritise attitude/personality as the single most important asset of a potential employee. Work experience (55%) is also seen as a strong advantage for potential recruits. While academic qualifications remain very important (35%), they rank as the third priority for employers.
"Our research showed that employers and employees are both concerned that GCSEs and A-levels are failing to prepare young people with skills they need every day in the workplace," he added.
Adecco Group has launched a campaign called Unlocking Britain's Potential, which aims to get the education system listening to employers' priorities and putting more value on soft skills alongside academic excellence.
The 2011 Unlocking Britain's Potential study, which surveyed 1,000 UK employees and 500 UK employers, found that 36% of employers and 56% of employees think the current education system is failing to meet the needs of employers today. Some 53% of employers said university graduates have unrealistic expectations of working life. Less than half (43%) of the employers surveyed, claim to offer an apprenticeship programme.
---
Photo: iStockphoto/Thinkstock
Read more on IT technical skills