ICICI Lombard's IT project plan recipe
Making an IT project plan is a Two-Way Street at ICICI Lombard. The company's CIO and Investment Head describe how the duo plans strategic IT projects.
Making an IT project plan is a two-way street at ICICI Lombard General Insurance Company (GIC) Limited, according to the company's Investments Head Gopalakrishnan S and N Eswaranatarajan, the Head of Operations & Technology. In this dual-executive conversation with SearchCIO.in, the duo discusses how their organization plans strategic IT initiatives and how the business and IT teams collaborate throughout the projects' implementation life cycle.
Can you take us through the process of how ICICI Lombard GIC usually plans its IT projects?
S Gopalakrishnan: Making IT strategy and project plans is a two-way process for us. There are times when business heads are aware of what IT can do for the organization. So they identify business areas that can be made efficient by cutting costs and redundancies using IT.
In other cases, the IT head and his team lead, as they are able to view the whole organization's requirements than take just a department-specific view. The IT team is abreast of technology trends, and understands how new technologies can help the business grow faster.
Unravel India Inc's IT strategies
As a business head, what are your expectations from IT?
S Gopalakrishnan: The IT team can bring knowledge to the organization that business teams may not be able to think of on a day to day basis. Having said that, IT is an enabler; the IT team has to partner with business teams to achieve the organization's projected growth.
I expect IT to bring continuous improvement to our processes and functions. IT projects should help us better plan, implement, and monitor internal controls, security, and compliances. They should give us competitive edge in the market segment we operate in, and earn long term goodwill with our customers. The IT systems we create should be planned in such a way that they can accommodate all future requirements.
Eswaranatarajan: Every IT project plan must meet at least one of three business objectives. It should have a positive impact on the company's top line growth, bottom line growth, or bring improvement in terms of customer experience. At ICICI Lombard, the return on investment (RoI) of any IT project is measured based on how it meets these goals.
What are the different stages involved in executing an IT project plan at ICICI Lombard?
Eswaranatarajan: Our IT project planning team has 15 members. This team defines the success criteria of planned IT projects. It defines the project's monitoring process and execution timeline. This follows budget approvals and vendor evaluation. Business teams are involved right from stage one.
Gopal, are you directly involved in IT projects?
S Gopalakrishnan: The success of any IT project depends on how it's able to address user needs. I check if the project plan clearly spells that out. Since different business users have varying requirements based on their specific jobs, I try to involve as many users in the project as possible. I also ascertain whether the IT project plan adequately covers management controls and compliance policies.
For instance, when we implemented an investment portfolio management application, I was involved right from project planning to execution. The business team participated even in vendor evaluation. We wanted to see if the vendor was able to provide what we were looking for.
Eswaranatarajan: The entire IT project plan for the investment application was business-driven. The expectations were set by Gopal; his team was involved in each phase.
S Gopalakrishnan: Investment portfolio management is a complex function. We invest crores of rupees; it's not easy to take the right positions at the right time, as prices continuously fluctuate. Every day a large chunk of money gets transferred from business to the investment division, and back to business. This must happen smoothly and as per compliance. We needed an IT application to simplify the exercise as well as dynamically change investment decisions based on current data and future trends.
Which solution did you implement?
Eswaranatarajan: We bought a ready tool from 3i Infotech. Three more vendors were evaluated, but 3i had a rugged tool which offered the required customizations.
S Gopalakrishnan: We use the tool right from investment decision making to deal execution. It covers all business processes under the fund manager, integrates different business functions, and ensures compliance. Using this application, the fund manager initiates a particular deal's acquisition, and the trader executes the trade once this decision is taken. The application takes care of all transaction related compliances, including internal policies and regulatory conditions. The software also helps us with what-if analysis. For instance, if a new bond is introduced in case of debt investments, it helps us assess its impact on investments.
Eswaranatarajan: It was easier for us to plan this project, as Gopal had specified the requirements in detail. The project could therefore be completed within eighteen months – which included customization.
Can you tell us about the IT projects currently planned at ICICI Lombard?
Eswaranatarajan: About 15 strategic IT projects are at various stages: from planning to completion. They are reviewed by a management committee comprising business heads; Gopal and I are part of this committee. Recently we implemented iPartner, an application for insurance agents. Other IT projects planned and executed include diary manager for salespersons, online policy manager (for customers), enterprise risk management, knowledge management and enterprise mobility.

Know the CXOs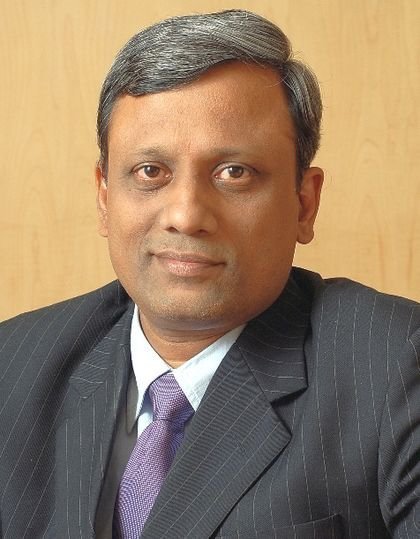 Gopalakrishnan S heads the Investments division at ICICI Lombard General Insurance Company Ltd. Being a commerce graduate and a chartered accountant by profession, Gopalakrishnan started his career with UTI Securities in September 1994. After working there for six years, he joined BNP Paribas Equities India as the director for equity sales in September 2000. He joined ICICI Lombard in 2001. He implements the investment policies at the organization and guides the asset allocation strategy to ensure financial liquidity, security, and diversification.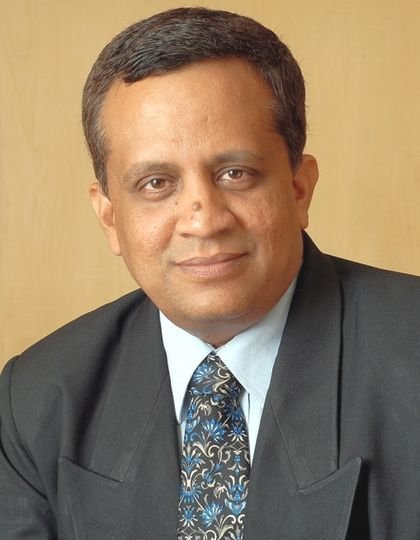 N. Eswaranatarajan works as as the Head – Operations & Technology at ICICI Lombard. He leads the company's operations, technology and innovation initiatives. Being the pivotal member the company's 'customer service motor' team for past five years, he has shaped the customer delivery strategy and driven operational excellence for its Motor business. Prior to joining ICICI Lombard, he has worked at Wipro, CIGNA and Royal Sundaram. A commerce graduate and a cost accountant from AICWA, Eswaranatarajan is an alumnus IIM Bangalore.