Virtualized desktops and DR virtualization for quick ROI
CIO Tom Gainer found that deploying virtualized desktops and disaster recovery was the quicker path to cost savings and recovery times. Server virtualization, not so much.
When it comes to embarking on a virtualization strategy, the order typically goes servers, storage, desktops. But Tom Gainer was more interested in doing what was best for FirstBank Southwest than sticking to the script. The bank's CIO recently made the atypical decision to virtualize desktops and his disaster recovery (DR) environment -- without taking the traditional first step of server virtualization.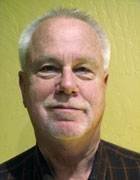 Tom Gainer
Gainer and his five-member IT team spent about two years studying server and desktop virtualization options, even experimenting with virtual servers in a test environment. After running the numbers, the choice was clear -- with virtualized desktops, the Amarillo, Texas-based bank would realize an immediate ROI. The user base was growing, and if the bank didn't virtualize desktops Gainer would also have had to replace aging hardware that couldn't handle a Windows 7 upgrade. His physical servers were relatively new and didn't need a virtualization makeover, he said. A virtual desktop environment, however, would cut both desktop refresh cycles and the staff hours dedicated to supporting it.
"My cost reduction in not having to replace PCs was about $55,000 in the first year alone. You can see how the numbers quickly start to add up over a 3- to 5-year period of time in terms of cost savings," Gainer said. "Overall, it requires less time to recover [virtualized desktops] if we have a problem than it would in a fat-client environment. It's much less time to push out any changes. There's a cost saving in terms of just man-hours in support."
Forging a safe path to virtualized desktops
Last April, after several weeks of beta testing and knowledge gathering, Gainer and his team began a slow rollout of Citrix XenDesktop, one location at a time to each of the bank's nine branches.
"We would virtualize a branch, let it run for two or three weeks, and then we'd add another branch or more users and just kept going that way through 2011," Gainer said. All but 30 of the bank's 225 desktop PCs are now virtualized. The final 30 will be migrated once specific software needs are addressed -- one application is controlled by the Federal Reserve, while others reside on remote servers, for example. Not wanting to jeopardize desktop disaster recovery, he kept his "hybrid fat client" – so called because desktop PCs housed an operating system and antivirus, with applications presented from physical servers running Microsoft Remote Desktop Services in the data center.
"When we started to virtualize our desktops, we used a Citrix lockdown tool -- a little piece of software we remotely loaded on the desktop that basically disabled the OS and allowed the machine to run in a virtual environment," Gainer said. Installing the tool allowed end users the ability to work in the virtual environment. But if a disaster happened, he could quickly and remotely remove the lockout tool allowing the desktops to immediately return to the old production environment.
More on virtualization
ROI analysis the key for green light on your virtualization project
Behind the hype: 10 facts to help you sort out virtualization benefits
"I basically had the best of two worlds: I had a virtual desktop world that people were on, day in and day out, but I kept my disaster recovery strategy intact in case the bank had to leverage it in the event of a disaster," Gainer said.
With this safety net in place, he wasn't under pressure to simultaneously introduce virtualized desktops to his DR backup site and the production environment.
"I didn't want to install virtualization in my DR site until we were well-versed in all of the nuances of how to support a virtual desktop in a production environment," Gainer said. "I always knew if I had a problem in production, I could go back to my old platform in my DR site. So in the back of my mind, I always had that security."
Let us know what you think about the story; email Karen Goulart, Features Writer.
Read more on Virtualisation management strategy