Forrester: rethink your CRM strategy
The way people now buy products and services is eroding traditional approaches to customer relationship management
The way people now buy products and services is eroding traditional approaches to customer relationship management according to analyst Forrester.
In the Navigate the Future of CRM report, William Band, a principal analyst at Forrester said: "Empowered customers can easily find the cheapest prices from suppliers, large or small, anywhere in the world." He said that with online reviews and mobile web access, a company's customers know more about its products, services, competitors and pricing than the business itself. He warned that competitors can also see a rival's strategy simply by searching the internet and viewing online customer experiences.
Attracting and retaining the so-called "empowered customer" requires a rethink of CRM. "The new power of customers means that a focus on the customer now matters more than any other strategic imperative," said Band.
Research conducted by Forrester across 133 organisations found that CRM strategy was lacking. In the report Forrester noted that it found 200 potential pitfalls. When asked about their CRM strategy, a quarter of the organisations that participated reported poorly defined business requirements. Drilling down further into failures in business processes for CRM, Forrester found 27% of the problems reported centred on difficulties with business process management.
The report said 48% of the companies surveyed admitted they suffered technical/integration difficulties in supporting company processes (48%). Poor business process design accounted for 31% problems while 21% of organisations stated the need to customise CRM products to fit unique organisational requirements as a problem area.
The report highlighted 13 steps to improving CRM.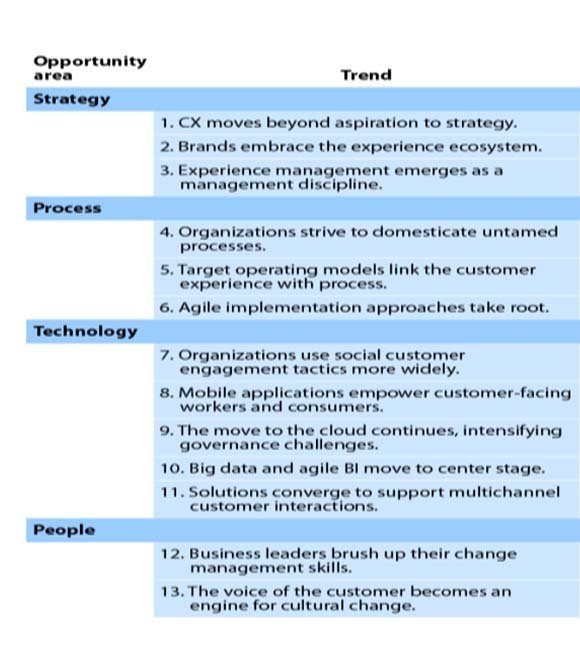 source: Forrester