Yahoo's share price rises on third quarter results despite 26% fall in earnings
Yahoo posted a profit of $293.3m, or 23¢ a share, down from the earnings for Q3 2010 of $396.1m, or 29¢ a share, but above analysts' predictions of 17¢ per share. The figures are the first financial results since Yahoo's board fired chief executive Carol Bartz.
Warwick Ashford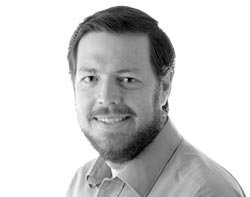 Warwick Ashford is chief reporter at Computer Weekly. He joined the CW team in June 2007 and is focused on IT security, business continuity, IT law and issues relating to regulation, compliance and governance. Before joining CW, he spent four years working in various roles including technology editor for ITWeb, an IT news publisher based in Johannesburg, South Africa. In addition to news and feature writing for ITWeb's print publications, he was involved in liaising with sponsors of specialist news areas on the ITWeb site and developing new sponsorship opportunities. He came to IT journalism after three years as a course developer and technical writer for an IT training organisation and eight years working in radio news as a writer and presenter at the South African Broadcasting Corporation (SABC).
View all articles by Warwick Ashford >>
[email protected] 020 8652 8505 Active Warwick Ashford False True
Yahoo has announced a 26% fall in third quarter earnings compared with 2010, but share prices rose on the estimate-beating news.
The quarterly figures are the first set of financial results since Yahoo's board fired chief executive Carol Bartz.
The internet firm posted a profit of $293.3m, or 23¢ a share. While this was down from the earnings for the same period a year ago of $396.1m, or 29¢ a share, it was above analysts' predictions of 17¢ per share.
Yahoo shares rose 3% to $15.98 in after-hours trading, according to the Financial Times.
Yahoo reported revenues of $1.07bn, down from $1.12bn a year ago. The company said it expected revenues of $1.13bn to $1.24bn in the next three months, excluding traffic-acquisition costs.
Yahoo reported its display ads business - regarded as a key indicator of the company's strength - was unchanged compared with a year ago at $449m.
Search advertising revenue was down 13% to $374m compared with $428m last year.
Analysts predict Yahoo's share of banner ads will be 13.1% this year in the US, down from 14.4% last year; Facebook's share will climb to 16.3%, from 12.2%; and Google will be up to 9.3%, from 8.6%.
Ex-CEO Carol Bartz was ousted in September after her plans to turn the company around failed to deliver results after nearly three years at the helm.
According to market analyst ComScore, Yahoo continues to lose visitor to its rivals, accounting for only 9.9% of the time spent online by US web surfers in September. Google claimed 10.2% and Facebook had 14.7%.
After firing Bartz, Yahoo's board set up an executive leadership council made up of key executives. The group was to support interim CEO Tim Morse in managing the company's day-to-day operations until a permanent CEO was appointed.
The council has been tasked with conducting a comprehensive strategic review to position the company for future growth.
Yahoo's board has also appointed financial advisors to find potential buyers.
Microsoft is reported to be interested, having launched a $44.6bn hostile bid for Yahoo in 2008. Microsoft's failed bid led to CEO Jerry Yang's downfall after he blocked the deal and angered investors.
Yahoo's value has plummeted to around $20bn, but the company still represents an attractive possibility for acquisition to Microsoft, Chinese internet company Alibaba and several other venture capitalists and internet companies.
Former CEO Jerry Yang has been talking to equity firms about taking Yahoo private.
Such a deal would involve Yang and co-founder David Filo rolling over their stakes in Yahoo of 3.63% and 5.9% respectively, according to sources cited by Reuters.
MetaKeywords MetaDescription Sensitive Landingpage False
Read more on IT news in your industry sector