Machine-to-machine comms set to explode with 24 billion devices connected by 2020
The GSM Association (GSMA) reports the number of total connected devices is expected to increase from approximately nine billion today to more than 24 billion in 2020, half of which will be mobile.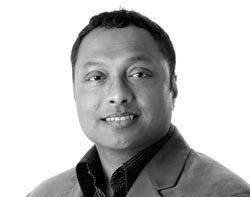 Cliff Saran is the managing editor (technology) on Computer Weekly magazine responsible for commissioning, writing and overseeing the magazine strategy concerning all matters relating to technology from up-and-coming research and development to systems management challenges and legacy support and maintenance.
Cliff has been writing about these subjects since the early 1990s. In his current role, he writes a regular blog called Cliff Saran's IT FUD blog which aims to unravel the hype, weed out the fear uncertainty and doubt spun by the massive marketing machinery in the IT industry.
You can contact Cliff by emailing [email protected].
View all articles by Cliff Saran >>
How to find Cliff Saran online
Linked-In profile for Cliff Saran
Cliff's photography website and Flickr photostream.
[email protected] 020 8652 8460
The number of total connected devices is expected to increase from approximately nine billion today to more than 24 billion in 2020.
The GSM Association (GSMA) - the worldwide body representing mobile operators - reports that mobile connected devices will grow 100% from more than 6 billion today to 12 billion in 2020.
Matthew Bloxham, director of telecoms research at Deutsche Bank, said: "The growth of connected devices has the potential to offer substantial social, ecological and financial benefits to the world economy. The figures announced today highlight the significant revenue opportunity this space could deliver.
"However the wider economic impact could be far greater, including indirect benefits to industry such as cost reduction, increased efficiency and the potential for new products and services. We are pleased that many mobile operators are already implementing strategies to tap into this market, although a broad industry-wide approach is essential to realising the full opportunity."
Michael O'Hara, chief marketing officer at GSMA, said: "Mobile will transform society and will have a profound effect on the way we interact not only with each other, but also with our surroundings. However, capitalising on this enormous opportunity requires collaboration across the entire ecosystem to demonstrate how mobile technology in everything from tablet PCs to new healthcare devices can enhance people's personal and business lives."
Jim Morrish, director at Machina Research, said: "Most of that growth is coming from machine-to-machine: a new market for communications service providers, and with new dynamics."
"The services and applications provided by key sectors in the M2M space, such as utilities, telematics, mobile health and automotive, depend on highly reliable and secure solutions and connectivity. Mobile operators must work together, such as signing M2M roaming agreements and securing price structures that enable M2M-type traffic. Mobile operators should also become more integrated in their customers' businesses and drive further collaboration with vertical sectors," says Fredric Liljeström, SVP, Telenor Connexion.
Read more on IT news in your industry sector