Kaspersky Lab vows to remain independent
Kaspersky Lab said it will remain independent in the face of continued acquisitions by IT services companies and other consolidation within the security industry.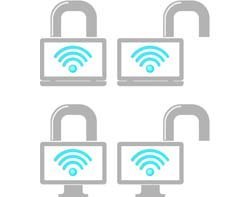 Kaspersky Lab said it will remain independent in the face of continued acquisitions by IT services companies and other consolidation within the security industry.

Download this free guide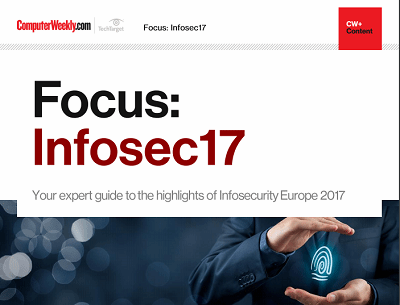 From forensic cyber to encryption: InfoSec17
Security technologist Bruce Schneier's insights and warnings around the regulation of IoT security and forensic cyber psychologist Mary Aiken's comments around the tensions between encryption and state security were the top highlights of the keynote presentations at Infosecurity Europe 2017 in London.
By submitting your personal information, you agree that TechTarget and its partners may contact you regarding relevant content, products and special offers.
You also agree that your personal information may be transferred and processed in the United States, and that you have read and agree to the Terms of Use and the Privacy Policy.
Chief operating officer Eugene Buyakin said it is important for the industry to retain some purely security-focused suppliers.
"Kaspersky Lab has no plans to be acquired or go public, at least not in the next three to five years," he told Computer Weekly.
The company is focusing on growth opportunities, especially in endpoint protection, where specialist security firms are gaining market share from big IT services companies, he said.
"It is a matter of trust. Businesses want security from dedicated security suppliers," he said.
Failure to get endpoint security right would be highly visible, with dramatic consequences for brand reputation, so some businesses are, for the first time, approaching Kaspersky Lab as one of the few specialist suppliers left in the market, said Andy Lintell, UK corporate sales director at Kaspersky.
There are areas, such as endpoint security, where businesses are more comfortable with specialist suppliers that have expertise in tracking new and emerging threats and are able to anticipate future threats, he said. Kaspersky Lab plans to build on its new-generation endpoint protection platform to tap into the growing demand for security across multiple mobile operating systems.
Buyakin said Kaspersky's management platform is key to its strategy for endpoint protection and will continue to be an important area of investment and development.
The plan is to go beyond the endpoint to wider systems management, he said. "Historically, security has been about protecting devices, but now businesses have multiple devices accessing the same data, security has to become more user-centric."
Systems management is core to what Kaspersky Lab is calling "follow-me" security, said Buyakin.
It is moving into solving complex problems, such as securing multiple operating systems and consumer devices in an increasingly distributed environment with elegant management capabilities, said Lintell.
This approach means that Kaspersky can provide risk mitigation wherever it is needed within an organisation without increasing the administration overhead on IT security teams, he said.
A systems management approach also enables security products to add value to the business in other ways, said Lintell, such as giving businesses visibility of software and hardware assets.
This not only enables businesses to keep software patching up to date more easily, but also helps save money and increase compliance by ensuring software is neither over nor under-licensed.
Security suppliers need to shift to look at potential business returns beyond security issues and see what role they can play in cutting costs or creating opportunities, said Lintell.
Security continues to be demand driven, and customer thinking has changed, so now the demand is for security products to deliver other business benefits as well and for suppliers who can help them to enable new business opportunities, he said.
Read more on IT risk management