US and India sign cybersecurity agreement
The US and India have signed a non-binding memorandum of understanding (MOU) to collaborate on cybersecurity.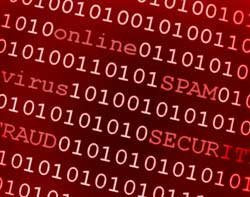 The US and India have signed a non-binding memorandum of understanding (MOU) to collaborate on cybersecurity.
The MOU was signed in New Delhi by Jane Lute, deputy secretary for the US Department of Homeland Security, and R. Chandrashekhar, secretary of India's Department of Information Technology, according to US reports.

Download this free guide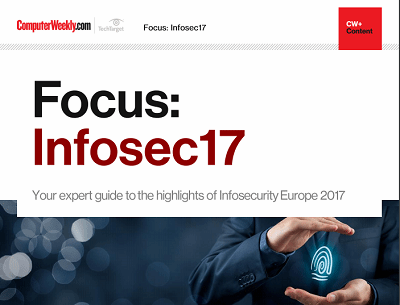 From forensic cyber to encryption: InfoSec17
Security technologist Bruce Schneier's insights and warnings around the regulation of IoT security and forensic cyber psychologist Mary Aiken's comments around the tensions between encryption and state security were the top highlights of the keynote presentations at Infosecurity Europe 2017 in London.
By submitting your personal information, you agree that TechTarget and its partners may contact you regarding relevant content, products and special offers.
You also agree that your personal information may be transferred and processed in the United States, and that you have read and agree to the Terms of Use and the Privacy Policy.
At the EastWest Institute's second Worldwide Cybersecurity Summit in London in June, many of the speakers called for more international collaboration around the issue to improve the effectiveness and speed of response to cyber threats.
At last week's TED conference, which brings together some of the top thinkers in the world, security expert Mikko Hypponen said new security measures that improve coordination between international law enforcement groups are needed to limit the spread of online criminal activity.
"I have spent my life defending the net, and I do feel that if we don't fight online crime, then we are running the risk of losing it all," he said.
According to Hypponen, who is chief research officer at security firm F-Secure, there is a need for more global, international law enforcement work to find online criminal gangs.
"Even more importantly, we have to find the people with the skills, but without the opportunities, and give them the opportunities to use their skills for good," he said.
---
Video: Mikko Hypponen at TED 2011 Conference:
---
According to Hypponen, defeating the next global virus outbreaks depends on international cooperation to track down and stop cybercriminals. He called for the creation of an international collective of law enforcement to fight online crime.
The MOU will enable the US and Indian governments, as well as the broader cybersecurity communities in both countries, to coordinate with their counterparts on a broad range of technical and operational cyber issues, according to the US Department of Homeland Security (DHS).
Under the MOU, the US Computer Emergency Response Team (CERT) and the Indian CERT will exchange cybersecurity information and expertise.
---
Photo: Thinkstock
Read more on IT risk management