ICO takes CCTV monitoring website to task after ruling images comprise personal data
The Information Commissioner's Office (ICO) has forced a CCTV monitoring website to changes the way it operates.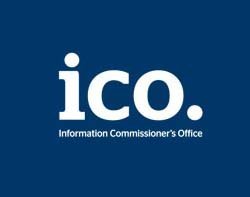 The Information Commissioner's Office (ICO) has forced a CCTV monitoring website to changes the way it operates.
The move from the Information Commissioner's Office (ICO) came after a ruling that CCTV images should be protected as personal data.
The move by the ICO comes after CCTV footage of a shopper from the Internet Eyes website was posted on YouTube.
The clip was uploaded to the video-sharing site by a user of the Internet Eyes service, which streams CCTV images from clients to registered members who can get rewards if they spot and report crimes.

Download this free guide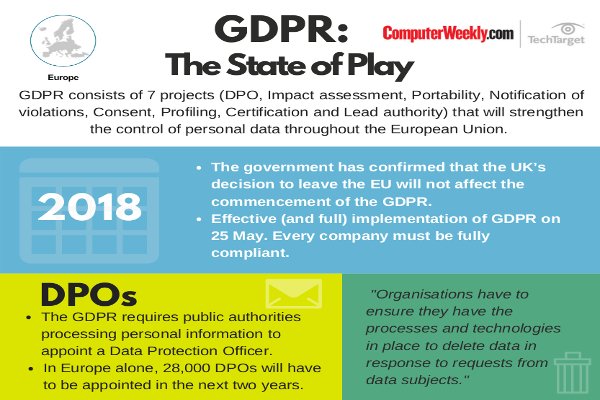 Infographic: GDPR - The State of Play
Get the latest information on how GDPR is going to affect your business and how to avoid any unwanted fines with this simple infographic.
By submitting your personal information, you agree that TechTarget and its partners may contact you regarding relevant content, products and special offers.
You also agree that your personal information may be transferred and processed in the United States, and that you have read and agree to the Terms of Use and the Privacy Policy.
ICO Deputy Commissioner, David Smith, said CCTV footage should not end up on YouTube when it shows someone simply doing their shopping.
"A person's CCTV image is their personal data. The law says that it should only be disclosed where necessary, such as for the purposes of crime detection, and not merely for entertainment," David Smith said.
Smith said Internet Eyes has made changes to the way their system operates. He said the ICO will keep a close watch on Internet Eyes.
The ICO's investigation found Internet Eyes had failed to ensure the transfer of CCTV images it was streaming to its viewers over the internet was encrypted.
Internet Eyes did not keep a full record of its viewers' activities and could not identify which viewers had monitored specific footage. This meant Internet Eyes was unable to determine which viewer posted the clip online.
Internet Eyes has signed an undertaking with the ICO to encrypt CCTV images it transfers, put in place an audit trail for viewer activity and ensure proper checks are carried out on registered viewers.
The ICO also requires Internet Eyes to ensure that, by the end of July, no viewer can access footage from cameras located in the same postcode, or in any postcode district within a 30 mile radius of the viewer's registered location.
Read more on IT legislation and regulation