SAP accelerates product development process for UK & Ireland user group
UK SAP users are to be among the first to benefit from a product development and improvement process introduced by the enterprise software supplier.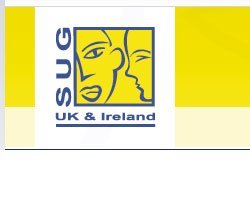 UK SAP users are to be among the first to benefit from a product development and improvement process introduced by the enterprise software supplier.

Download this free guide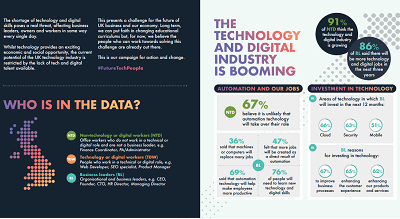 Infographic: Future-proofing UK technology
The current potential of the UK technology industry is restricted by the lack of tech and digital talent available. Read through this challenge for the future of UK business and our economy.
By submitting your personal information, you agree that TechTarget and its partners may contact you regarding relevant content, products and special offers.
You also agree that your personal information may be transferred and processed in the United States, and that you have read and agree to the Terms of Use and the Privacy Policy.
The UK & Ireland SAP User Group is one of four global user groups taking part in SAP's revamped Customer Connection project for Continuous Improvement.
Responding quickly to development requests
The structure of the system promises to be more effective than the previous programme in processing development requests, says Craig Dale, chief executive of the UK & Ireland SAP User Group. SAP's new leadership wants to work more closely with customers and be more responsive to their needs, he says.
SAP demonstrated a response time of just six months in a pilot with the German user group. This represents a big improvement on the periods up to three years it took under the previous system to see results, Dale says.
User groups and SAP recognised the previous process did not meet either party's needs, says Dale. A new process has been under discussion for the past 18 months.
"For users, development requests could disappear down a black hole, while SAP needed a better way to prioritise the allocation of its resources," Dale said.
Honed improvement request process
Under the new system, SAP and user groups will agree focus topics, such as CRM, that are updated quarterly. Under these focus topics, improvement requests will be collected through a central online portal, and prioritised using clear selection criteria. User groups will also be able to monitor progress.
The process is expected to take an average nine months from request collection to execution.
"Through having more defined selection criteria, we hope to provide members with greater transparency of the process and more timely communication," says Dale.
The process will also add value, he says, because even if a request does not meet the criteria, if several companies have the same requirement, user groups can suggest they work with partners and split the costs between them - a more cost-effective option than going solo.
Other UK & Ireland SAP user group projects
Craig Dale says SAP's continuous improvement initiative is just one part of a three-pronged strategy the UK & Ireland user group is involved in.
"In addition to the short-term incremental enhancements through continuous improvement, we are also involved in medium- and long-term initiatives," Dale says.
Medium-term projects include future innovation through the engaging with customers, and long-term initiatives looking at the future direction of SAP products with customer advisory councils.
"Overall, as a user group, we are involved in three channels of customer influence with SAP," concludes Dale.
Read more on IT supplier relationship management