Apple takes $84m charge after stock options probe
Apple is taking an $84m (£44m) charge after wrongly accounting for stock options in past years.
Apple is taking an $84m (£44m) charge after wrongly accounting for stock options in past years.
Apple, which opened an investigation into its past stock options last year, said the internal inquiry had cleared any wrongdoing by chief executive and founder Steve Jobs, although state and federal bodies may want to look further into the situation.

Download this free guide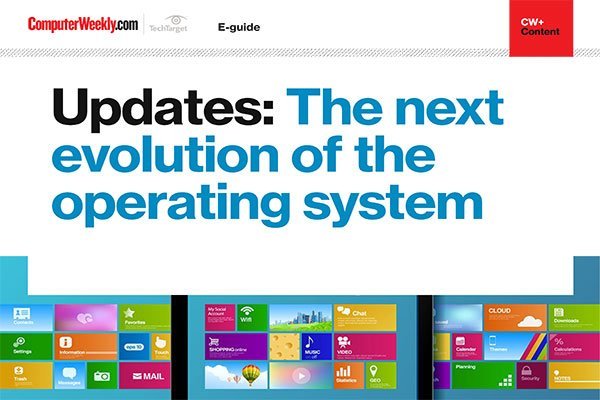 Software Updates: Our latest e-guide is available for your device. Download now?
See how operating systems are evolving with the help of continuous updates and learn about how the Spectre and Meltdown microprocessor flaws have led to improved, more secure processors being released and how Microsoft is evolving its Windows desktop operating system.
By submitting your personal information, you agree that TechTarget and its partners may contact you regarding relevant content, products and special offers.
You also agree that your personal information may be transferred and processed in the United States, and that you have read and agree to the Terms of Use and the Privacy Policy.
After posting its delayed figures for the quarter and year last week, the company said there were no stock options wrongly accounted for after 2002.
The charge relates to financial results having to be restated on its books. Apple set up a special independent committee to look into the stock grants in question.
"The special committee, its independent counsel and forensic accountants have performed an exhaustive investigation of Apple's stock option granting practices," said former US vice president Al Gore, who chaired the special committee, and Jerome York, chair of Apple's audit and finance committee, in a joint statement.
"The board of directors is confident that the company has corrected the problems that led to the restatement, and it has complete confidence in Steve Jobs and the senior management team," they said.
More than 150 US firms are being investigated by the US Securities and Exchange Commission (SEC).
The SEC is mainly focusing on the awarding of back-dated stock options, where recipients are giving awards based on the value of shares on past dates, at values more attractive to the recipients.
The SEC has not formerly cleared Apple of any wrongdoing.
Juniper Networks announced just before Christmas that it would be taking a $900m charge following its own stock option probe.
Comment on this article: computer.weekly@rbi.co.uk