Winner of Best desktop virtualisation project
Find out who won Best desktop virtualisation project at VMworld Europe 2011
Best desktop virtualisation project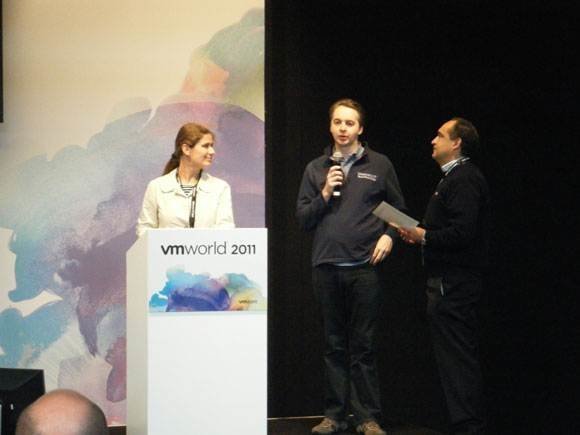 Winner: Institute for Prospective Technological Studies, DG Joint Research Centre, European Commission
IT project owner: Jose Maria Torres Barrado
Vendors and technologies used:
vSphere 4.1 update, 1 Enterprise Plus Intel 56xx and 75xx series processors mounted both in racks and as blades,
Cisco switches,
vSphere dVS,
NetApp 2040,
NetApp 2050.
IT project: Virtualise seemingly impossible desktop workloads by designing and deploying a virtual desktop environment for a scientific research organisation, as requested by an EU body.
What the judges said: "This submission showed technical prowess with the vSphere platform as the group had work very closely with both their hardware vendor and VMware. Of particular note was the inclusion in the submission of previous undocumented advanced settings with the ESX4 hypervisor that was used to control access to CPU cores – a setting that has since become a default in ESX5."

Read more on Server virtualisation platforms and management