When IT and politics clash
Too many government projects have become politicised, says David Tidey, assistant chief executive at the Royal Borough of Kensington and Chelsea, and chairman...
Too many government projects have become politicised, says David Tidey, assistant chief executive at the Royal Borough of Kensington and Chelsea, and chairman of the BCS Elite group of IT directors and senior mangers.

Download this free guide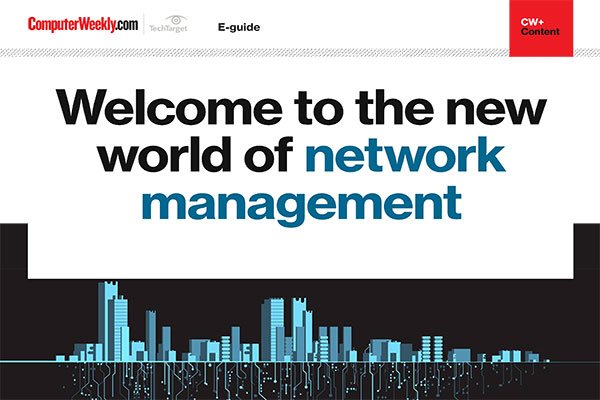 5 essential network management tips
Discover how the role of the network manager is undergoing radical change as the world of networking moves into the cloud with the transition towards software-defined, virtualised infrastructures and begins to incorporate elements of automation and machine learning.
By submitting your personal information, you agree that TechTarget and its partners may contact you regarding relevant content, products and special offers.
You also agree that your personal information may be transferred and processed in the United States, and that you have read and agree to the Terms of Use and the Privacy Policy.
"We have got to get better at delivering IT," he said. "There are so many horror stories out there. If you just look at some of the government projects, half of the problem is that [they have become] too political... they are not about delivering something that is very clear. Someone wants to make statements, do something for the wrong reasons."
Near the end his talk to the Numara Software Engage Public Sector Forum, Tidey mentioned the National Programme for IT (NPfIT) in the NHS.
"Nobody can argue that it is a great thing to do, but it has become so political. It has to be done within a ridiculously short period of time." He said it would take 15 years to achieve the changes in working practices which would bring about widespread clinical use of the systems.
Tidey has a point. And it is not only projects in central government that have become too political. An egregious example of politicisation of IT in local government is a £400m SAP-based transformation programme in Somerset.
It is managed by Southwest One, a joint venture of IBM, Somerset County Council, Taunton Deane Borough Council and Avon and Somerset Police.
Many staff at the council have long been opposed to the setting up Southwest One. The local MP Ian Liddell Grainger has made serious allegations about the joint venture.
In response to its critics, Somerset County Council, as the leading authority in the joint venture, has gone to the other extreme: it defends the SAP programme with a language that is uncommon in a formal report to councillors.
The report to the full Somerset County Council meeting on 20 May 2009 was comprehensive. It did not hide the bad news. It said that the county council has "recently experienced some real challenges in implementing our new SAP information system, part of which went live on 1 April 2009".
But other parts of the report appear to seek applause, such that the critical sentence quoted above is almost lost:
"I am proud to report that overall
"I am pleased to report that there have been no failures with any of our required KPIs
"Overall service has exceeded the contracted levels, and will further improve into 2009/10
"I am particularly pleased to note his [a QC's] view that our [contractual] framework is considered sound, robust and fully accessible
"You will be pleased to hear that the initial five projects which are being progressed in 'Wave One' of this ambitious programme have made good progress"
Somerset County Council may have good reason to believe its critics are misinformed. But it defends the SAP transformation with such defensive force that one is tempted to suspect that something is seriously wrong.
Officials and ministers speak about the NPfIT with similar defensive vigour. And that scheme is most definitely awry.
Read more on IT project management