Recession fueling demand for hosted services, says Lawson Software
Demand for software hosting and management services is increasing as businessesfeel the effects of the credit crunch, says enterprise resource...
Demand for software hosting and management services is increasing as businessesfeel the effects of the credit crunch, says enterprise resource planning (ERP) supplier Lawson Software.

Download this free guide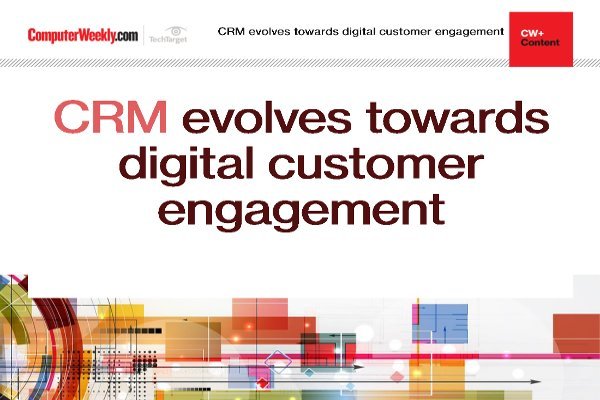 Enhancing digital customer engagement with CRM
Learn about customer relationship management has evolved towards engaging with customers through every channel, with digital at the forefront.
By submitting your personal information, you agree that TechTarget and its partners may contact you regarding relevant content, products and special offers.
You also agree that your personal information may be transferred and processed in the United States, and that you have read and agree to the Terms of Use and the Privacy Policy.
Harry Debes, president and chief executive of Lawson, said there is a trend towards hosted services as businesses seek to cut IT infrastructure maintenance costs and streamline IT departments.
"Hosting means companies can tap into infrastructure maintenance skills as and when they need them without having to employ full-time specialists," he said.
An increasing number of Lawson customers are switching to hosted services, said Debes. But he emphasised there was little interest in the software-as-a-service (Saas) model.
Lawson has tested the Saas market with its Human Capital Management software, but found little uptake compared with the traditional perpetual licensing model.
"Customers like Walmart, Mastercard and McDonalds prefer on-site hosting because they all want to keep commercially sensitive information behind their firewalls," said Debes.
Where security is not a concern, Saas is best suited to meeting short-term strategic business needs that do not involve complicated business processes, said Debes.
But there are no integrated enterprise-wide or customisable Saas offerings and businesses are finding that it is more expensive in the long-term, he said.
"Unlike other models, Saas costs are on-going and there are often hidden costs for integration with other Saas applications implemented without consultation by other departments in an enterprise."
The need to cut integration and customisation costs is driving business adoption of industry-specific software, according to Debes.
"CIOs are looking for standard products to meet specific business needs. There is too much risk associated with generic software because customisation increases costs and delays returns," he said.
Lawson's growth projections are "more conservative" than five months ago, but Debes said no dramatic cuts in software spending are expected.
"Although there is greater scrutiny of expenditure, companies are likely to continue to invest in software tools to increase the efficiency of the business," he said.
Debes also predicts the economic downturn will present opportunities for all the larger suppliers as CIOs looks for stable software partners to support the business through difficult times.
Read more on Business applications