Collaboration in business: strength is unity
Collaboration in business is essential for survival, writes Michael Pincher, information systems and facilities manager at Cross London Rail Links.
Collaboration in business is essential for survival, writes Michael Pincher, information systems and facilities manager at Cross London Rail Links.

Download this free guide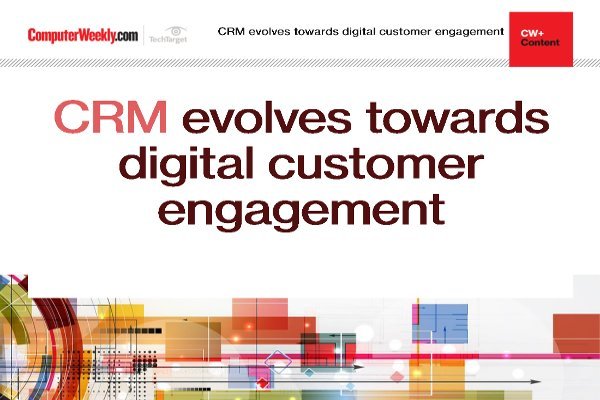 Enhancing digital customer engagement with CRM
Learn about customer relationship management has evolved towards engaging with customers through every channel, with digital at the forefront.
My co-blogger Ian White wanted to call our new Computer Weekly blog "collaborate or die", but after some deliberation we decided to go for something slightly less alarmist.
Getting employees to work together in a joint intellectual effort is achieved nowadays by using tools that allow teams to share information dynamically between one another to boost performance and productivity.
Collaboration in practice
Two good examples of successful collaboration come from a multinational. Firstly its cosmetics range was lacking a lip moisturiser. By enabling collaboration between different business units its food division, experts at mixing oil and water, hardened up one of its spreadable products to make the much needed lip salve.
At the same time, the company's finance director linked up with his divisional colleagues around the world and rolled up all the petty cash they held locally to trade it on the overnight money market, making a sweet profit out of the otherwise idle resource. That is milking the cash cow, showing that collaboration is for profit, not just for cost.
However, inter-enterprise business process integration can have its downsides. Another definition of collaboration is co-operation with an enemy - a case in point for the need for good security in a collaborative business environment.
The sales pitch
The providers of collaboration tools bandy about buzz­words such as empowering people, easing communications and boosting productivity.
Increasingly, "green" business drivers, such as reducing travel costs, are introduced to add weight to the return on investment argument for buying products that are by no means trivial to implement.
If collaboration is the process of people interacting to learn from one another to get better at what they are doing, then Pincher and White's Collaboration Technology 2.0 blog has been set up to examine the secrets of succeeding in a collaborative world and look past the press releases and supplier hype.
A desire to share
With people's growing desire to share stuff and be heard and with boundaries of work and play blurring by the day, we will highlight opportunities, link to benefits and tag dead-ends to help you make sense of this whirlwind of change.
With 40 man-years of working with collaboration software technology between us, we will be provoking the key players in this arena to share their experience, insight and knowledge for the benefit of all.
As collaboration is the ability of groups to seek systems that reach beyond what any one of them could accomplish on their own, the two of us hope that you will join us by contributing to the debate.
Michael Pincher & Ian White's Collaboration Technology blog >>
Read more on Business applications