Proof positive consultants talk a load of old tarot
More on the lighter side of IT
Consultants, some might argue, will do anything to be perceived as being useful to earn a quick buck from companies that usually just want to know what printer to buy.

Download this free guide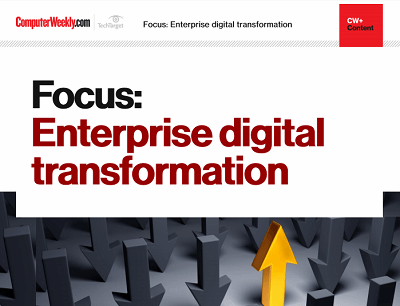 Are you digital to the transformation?
Digital transformation - the buzzword that we can't get away from. Enterprises need to accelerate their digital transformation journeys to avoid being left behind in an increasingly digital world. It's not an easy feat, but one that can be costly to get wrong. Join us as Computer Weekly takes a look at how businesses can stay on track through collaboration, innovation, and listening to user needs.
But some consultants, such as Ivor the "tarot consultant", go that little bit further. Ivor has set up a horse-drawn carriage on Brighton Pier to give readings.
Nothing unusual about that you might think, except that he has a client list that would make KPMG and PricewaterhouseCoopers salivate, with Ericsson, Tate & Lyle, GlaxoSimthKline and Astra Zeneca among his customers.
But why consult with a tarot-card reader? How many companies base their technology strategies on the turn of a card?
Laugh you might, but even Cable & Wireless is a client. When you consider that its executive chairman, John Pluthero, is in line for an estimated £20m pay-out, maybe it is time to ditch the business intelligence software and start crossing palms with silver.
More on the lighter side of IT >>