Universities and employers back new business-focused IT degrees
A new type of IT degree designed to give employers a stream of IT professionals with business, technology and communication skills has won backing from 12 UK universities.
A new type of IT degree designed to give employers a stream of IT professionals with business, technology and communication skills has won backing from 12 UK universities.

Download this free guide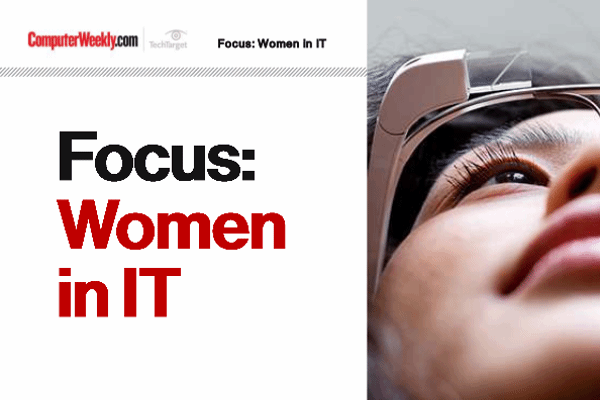 Gender diversity in the technology sector
In this e-guide, we tackle the issue of diversity in the IT industry and try to uncover why the number of women choosing IT as a career has been stagnating over the past few years. We also dissect some of the solutions that will help to increase the number of women in IT offered up by those fighting on the front line.
The IT management for business course was designed with input from businesses to provide employers with IT staff who have the skills needed by modern IT departments.
The initiative also aims to help reverse a sharp decline in the number of young people studying computing at university by encompassing the full range of skills needed for a career in IT.
Figures from sector skills council E-Skills UK show that the number of IT graduates has fallen by almost half, from 27,000 in 2001 to 14,700 in 2005. Of these, only three in 10 IT graduates go on to pursue careers in the IT profession.
"Employers of IT professionals often recruit from non-IT disciplines to obtain skills which are now essential for the IT workforce. IT-­related degrees which aim to prepare students for modern careers in IT must adapt," said Karen Price, chief executive at E-Skills UK.
The degree, which was pioneered by some of the newer universities, such as Greenwich and Brighton, has gained acceptance from more traditional universities, including University College London, Manchester and Exeter.
Twelve universities plan to offer the degrees in 2008, with another five or six waiting in the wings to ­offer the degree when it is rolled out more widely, said Price.
"We want to focus on these 12 universities to ensure the programme is really successful. There are some key success factors: to raise the number of students wanting to do IT degrees, and to ensure we have backing from employers," she said.
E-Skills UK is working with employers to ensure that students on the programme are offered work placements and work-based projects during their courses. It also aims to ensure that all students on the course are offered job interviews on completion of the course.
The programme is backed by companies including BT, British Airways, Fujitsu, Lehman Brothers and Royal Bank of Scotland.
"The IT management for business degree course is developing graduates with the range of technology, business and communications skills greatly valued by employers," said Andy Puttock, general manager of products and strategy at BT Wholesale.
Business-focused degrees prove popular at UCL
University College London has reported a surge in applications from students since introducing its information management for business degree programme six months ago.
"Our numbers and level of interest in the course have gone through the roof," said course director Richard Pettinger. "We are also attracting a different kind of student than those opting for traditional IT courses."
The university plans to enrol 50 students a year on the degree course, which will start in September.
It is working with employers to arrange part-time IT work for students during the summer holidays, provide project work, and offer business placements to students completing final-year dissertations on work-based projects.
Education council warns of a graduate crisis >>
Getting better value with graduates >>
More about IT for business degrees >>
Comment on this article: computer.weekly@rbi.co.uk
Read more on IT jobs and recruitment