IBM targets JBoss users with free Linux tool
IBM is targeting JBoss users with a free Linux enterprise server tool.
IBM is targeting JBoss users with a free Linux enterprise server tool.
IBM and Covalent Technologies have contributed technology to the Apache Geronimo developer community, to help enterprises migrate easily from the JBoss Application Server to the open source Apache Geronimo application server, which is free to download and use.

Download this free guide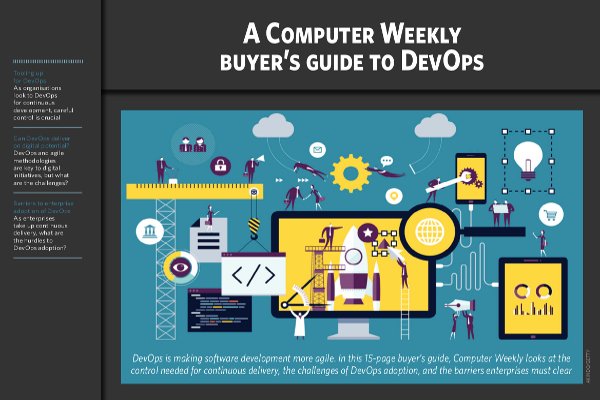 Tooling up for DevOps
Join us as we delve into how DevOps is making software development more agile as well as the control needed for continuous delivery, the challenges of DevOps adoption, and the barriers enterprises must clear.
By submitting your personal information, you agree that TechTarget and its partners may contact you regarding relevant content, products and special offers.
You also agree that your personal information may be transferred and processed in the United States, and that you have read and agree to the Terms of Use and the Privacy Policy.
The new migration tool being contributed to the Apache Geronimo community converts applications built for JBoss to Geronimo by generating the appropriate configuration files.
The Apache Geronimo Application Server is the lightweight J2EE-compatible pure open source application server project of the Apache Software Foundation.
The easy-to-configure application server is built using open source components to help Java developers, small and medium-sized businesses (SMB) and departmental users reduce the complexity of application development, by pre-integrating the most common services for building mainstream Java applications.
Apache Geronimo and other application servers based on the open source software have been demonstrating large growth, said IBM.
According to a recent report from Evans Data Corporation, in a single year, IBM WebSphere Application Server Community Edition, which is based on Apache Geronimo, gained 16 points of market share with Eclipse developers, versus a 6.6 points share gain for JBoss.
"Many customers are looking for alternatives to traditional J2EE application servers," said Jim Jagielski, CTO of Covalent and a director of the Apache Software Foundation. "We look forward to the development of additional tools that will help with the rapid adoption of Apache Geronimo in the enterprise."
The tool will be available soon for free download under the Apache license.
Related article: IBM boosts Linux offering for SMEs
Related article: Sun puzzled by IBM open source Java proposal

Comment on this article: computer.weekly@rbi.co.uk
Read more on Web software